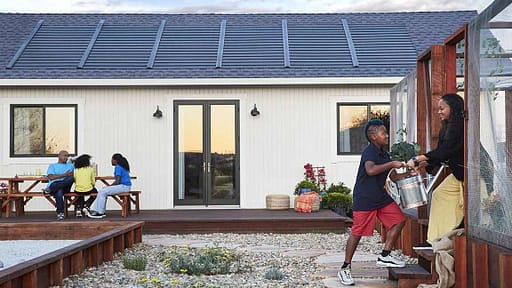 See our Solar Options and ask about GAF Energy's New Timberline Solar Roof
Paving the path in solar technology through design and ease of installation, GAF Energy just announced the release of their new Timberline Solar Roof system aimed to ease homeowner adoption of solar power. Winner of CES's Best of Innovation for Smart Cities, the GAF Energy Timberline Solar Roof is creating a new conversation towards mass solar adoption. A subsidiary of GAF, one of the largest roofing manufacturers in the world, GAF Energy has created an ultra-thin, low-profile system that is installed like an ordinary roof. The Timberline Solar Energy Shingle simplifies traditional installation by merging both solar power and a new roof into one convenient package.
Try our GAF Timberline Solar Roof Cost Calculator
What Sets GAF Energy Apart
Assembled and partially manufactured in San Jose, California, the GAF Energy Timberline Solar Roof system comes with a 25-year warranty and the experience of a world-leading manufacturer of roofing products.
One of the biggest game-changers GAF Energy has implemented is their unique installation process. These solar shingles replace the need for screws and dozens of holes drilled into the roof's webbing. The Timberline Solar Roof utilizes a common fastener every roofer is familiar with instead: the nail.
No one has ever specifically tried to make a solar product that a roofer can install. And we've done it, and our product goes on with just a nail gun. It goes on twice as fast as typical solar.

Martin DeBono, President of GAF Energy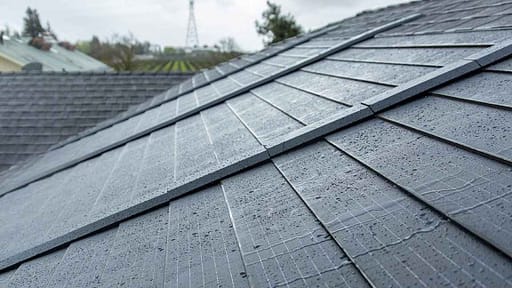 A large factor when a homeowner begins to consider solar is how residential solar systems affect the home's visual appearance. GAF Energy's solar shingles have a very minimal appearance designed to blend with asphalt shingles. Rather than traditional mounting brackets, bulky panels, and wiring, GAF's nailable solar shingles allow for a much more seamless transition from asphalt to solar when viewing the roof from on the ground.
Timberline Solar Roof Technology
The individual panels are constructed out of monocrystalline PERC (passivated emitter and rear contact) cells. They are designed to allow any photons that pass through the panel to reflect back into the cell to boost efficiency. The system is then fixed to a flexible material resembling traditional shingles and topped with hardened glass to withstand hail.
Specifications:
Can withstand hurricane-force winds up to 130 MPH
UL 790 Class A fire-rated
Rapid Shutdown & BIPV system certified
Class 1 impact resistant & walkable shingles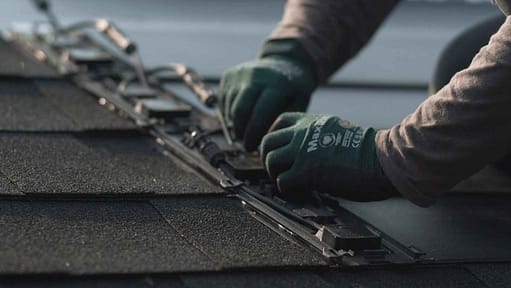 Because each one of our panels is 45 Watts and only 10 volts, we have access to a whole host of electronic components that don't have to be able to withstand 300 Watts, 50 volts, allowing us to be more efficient in the electricity generated from those panels.

Martin DeBono
Additionally, GAF Energy moves the wiring to the top of the roof rather than burying cables beneath shingles. This leads to a much more organized cable management system that is design-conscious and resembles seams on a metal roof.
GAF Energy is here to provide an opportunity for homeowners who are eager to decrease their dependence on the electrical grid and reduce their home's carbon footprint. With plans to launch in select markets and expand when availability permits, those who are curious about converting their home to solar power should contact American Home Contractors
GAF Energy's Timberline Solar shingle is uniquely certified to be recognized as both a solar and roofing product, allowing installers like American Home Contractors to install it as both. This saves cost for both homeowner and installer.
See our Solar Options and ask about GAF energy's New Timberline Solar Roof