Nowadays when walking around the neighborhood it's not uncommon to notice bulky solar arrays decorating the roofs of homes. Upon a closer look, you might not even realize that certain homes are boasting a complete solar energy system within their shingles. With residential solar becoming more mainstream, products like solar roof systems are providing a solution to homeowners still on the fence about becoming energy-dependent. Companies like Tesla and GAF are here to help, offering their own solar roofing solutions designed to provide a better experience than traditional panel arrays.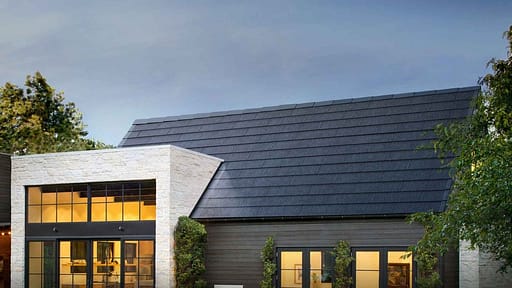 What is a Solar Roof?
Unlike solar panels, a solar roof combines the protection and utility of a traditional roof with the power of solar to produce energy. Essentially, imagine if the shingles on your roof most susceptible to sunlight had solar cells built within them. GAF Energy and Tesla have managed to create such revolutionary products, both of which American Home Contractors proudly offer.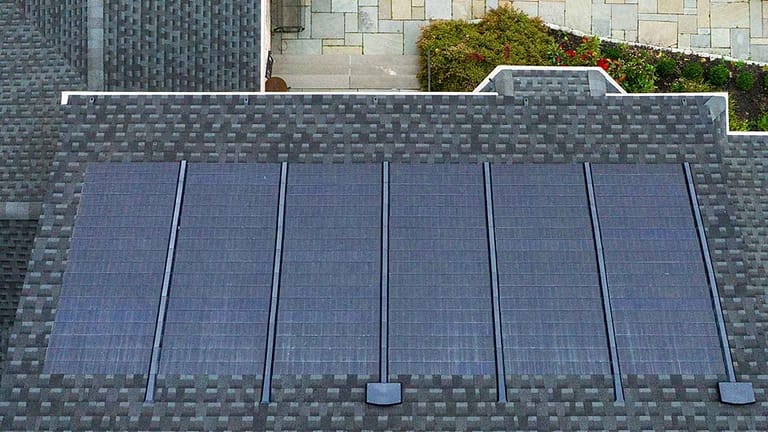 Solar roofs produce electricity just like solar panels. However, a solar roof offers a complete roofing solution where panels do not. With photovoltaic cells integrated within the individual shingles, a solar roof removes the need for a mounting system that panels require. This creates a more weathertight system as a solar roof avoids the extensive amount of nails and holes traditional panels require to be installed. This also removes any gaps between panels and shingles that allow for excessive moisture to build, which is detrimental to the health of your home. A solar roof is a beautifully designed solution for common problems associated with traditional panels.
Tesla Solar Roof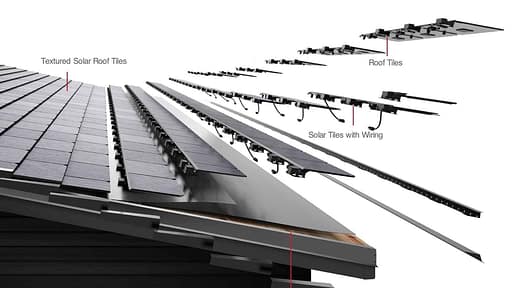 One unique product to the solar market is Tesla's Solar Roof, presenting itself as most cost-effective when replacing a complete roof and considering solar energy. Tesla's solar tiles are not an array, but rather a string of tiles installed similarly to a conventional roof. Composed of durable impact-resistant glass tiles integrated with monocrystalline photovoltaic cells, it provides homeowners with a seamless energy-generating system directly within their roof. Providing the homeowner with the aesthetic appeal of a regular roof but with solar generating capabilities.
Tesla's parts are manufactured to last and can withstand winds up to 110 mph with a Class F wind rating, class A fire rating, and class 3 hail rating. Tesla's Solar Roof has quality spreading down to every last stainless steel bolt and fastener, providing the homeowner with a product that not only produces clean energy and looks good, but a solar solution that lasts. Tesla even makes an app to go with the Solar Roof, allowing you to monitor (or show your friends) how much energy your system is producing, being used, and stored.
Curious about installing a Tesla Solar Roof on your home?
GAF Timberline Solar Roof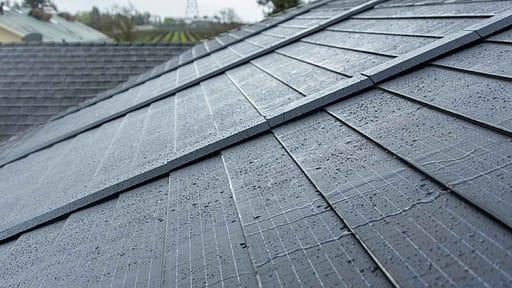 Assembled and partially manufactured in San Jose, California, the GAF Energy Timberline Solar Roof system comes with a 25-year warranty and the experience of a world-leading manufacturer of roofing products. The GAF Solar Roof is an integrated solar shingle designed to aesthetically blend with GAF's Timberline asphalt shingles. What makes GAF's product different then the rest is the ease of installation. Created with roofers in mind this solar shingle is nailable, and removes mounting systems, excessive holes, and time associated with traditional panel installations. Read More About GAF Solar Roof
How GAF's Solar Shingle differentiates itself from Tesla's Solar Roof, is that GAF has created a solar integrated system in nailable strips used with asphalt shingles. While Tesla manufactures their integrated system using glass tiles. Both solar options will aesthetically blend with the home and help the longevity of your roof more than conventional panels, just in different aesthetic ways and price points.
Curious about installing a GAF Timberline Solar Roof on your home?
Common Problems with Traditional Panels
What most homeowners are not aware of when considering solar is the damage panels can cause to your roof. Most commonly the shingles underneath panels tend to experience accelerated deterioration. In areas with dramatic temperature changes like Maryland, DC, and Virginia your roof's shingles undergo a constant uneven heating and cooling cycle from the panels mounted on top. This can lead to cracking, sealant to fail, and moisture to penetrate.
During the installation process of traditional panels, an excess of additional holes will be drilled in order to secure the mounting brackets to your existing roof. Although these holes are sealed it still leaves more room for the elements to penetrate, as time passes and sealants deteriorate.
Animals can also be a common issue. The gaps underneath the panels provide a warm sheltered area for animals to nest. Issues arise when wires are gnawed on leaving them exposed, creating a fire hazard and non-operational systems. Lastly, the configuration of solar panels makes it difficult to maximize space around vents, skylights, and exhausts, resulting in more panels not being optimized for energy production.
By offering a complete roofing system, a solar roof mitigates the need for excess holes, doesn't allow room for animals to interfere, and can provide a more effective configuration. A solar roof can eliminate common problems associated with conventional panels helping the longevity of your roof and solar system.
Am I a Good Candidate for a Solar Roof?
The biggest benefit of a solar roof is the integration, providing a complete roofing package, and protecting your new roof from problems associated with panel arrays. Providing the homeowner with peace of mind while generating their own electricity. If you are in the process of replacing your current roof due to age, weather damage, or aesthetic changes, a solar roof could be a great fit for your home.
We strongly recommend considering a roof-integrated solar option like Tesla's Solar Roof or GAF's Timberline Solar Roof for roofs 5 years or older. Especially as solar becomes more popular, a solar roof is an incredible option for homeowners just entering the solar arena, or those looking at the newest products in solar technology.