Laurel Roof Repair Specialists
Laurel's Most Highly Rated Roof Repair Company
Over 35 Years Of Experience
Are you having a roof repair emergency in Laurel? Is the roof on your home leaking or have you recently endured storm damage? We can help! Our crew of Laurel roof repair experts and roof leak repair crew will respond quickly to your call so that we can begin working on your home as quickly as possible. We offer free estimates, and our prices are always reasonable. We have 35 years of experience with shingle replacement and roof repair services (roof tune-up) in Laurel. Give us a call today to find out more!
Laurel Roof Repair Services
We understand how important it is to inspect your Laurel roof and all the areas that can cause damage. We offer a full attic, roof, gutter, and exterior inspection for only $199. Our roof repair technicians will be able to identify potential causes of any damage found during the inspection process and advise you on ways to prevent further damage from occurring in the future. Consider our Laurel Roof Tune-Up service.
Included in our $199 premium Laurel Roof Tune-up:
Caulking and sealing of the vents, flashings, and nail holes
Tightening of loose shingles
Replacement of up to 10 missing shingle tabs on your Laurel domicile
Repair of exposed nail heads (known as nail pops)
Replacement of up to one rubber pipe boot gasket
FULL attic, roof, gutter, and exterior inspection with before and after photos
$250 Gift Certificate toward future projects
The Best Laurel Roof Repair Provider with the Reviews to Prove it
Our team has been proudly serving homeowners for over 35 years and we have thousands of five star reviews to show how much our customers love our work. The staff at American Home Contractors is responsive, reliable, and dedicated to providing remarkable service in addition to excellent products. When you choose us for your home improvement needs, you will be rewarded with the peace of mind that comes from working with a trusted expert.
It's stressful when your Laurel home's roof sustains damage and you could lose money and possessions. We'll inspect your roof before the damage escalates into an expensive replacement that costs thousands of dollars to fix!
At American Home Contractors, our goal is to protect you and your family from dangerous weather conditions. From a broken shingle to a damaged seal our Laurel roof leak repair professionals are here to help you take care of any problem that may exist on your roof. Our crews will take their time to explain things to you in layman's terms, so that you understand exactly what is happening, the severity of it, and ways you can prevent it from happening again.
Storm Damage Roof Repair in Laurel
If you have had storm damage to your home in Laurel, Maryland, our roofing specialists are the ones to call. Laurel shingle replacement and leak repair are our specialties. We can help you get back on track after any storm and ensure that you have a safe and secure place for your family and belongings.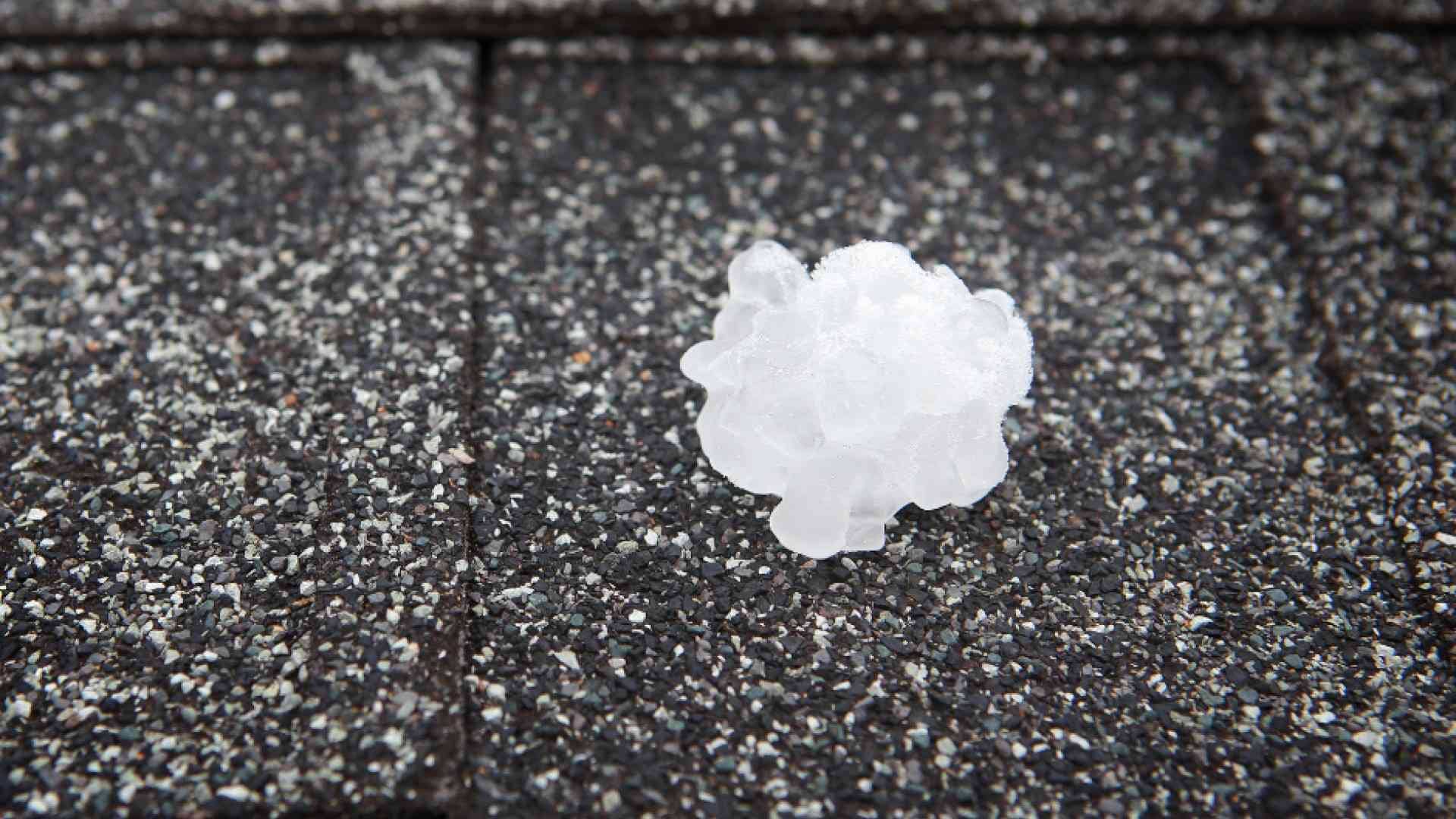 Common Signs of Roof Damage in Laurel
Roof shingles are:
Balding
Missing
Cracking or curling
Shedding Granules into the gutter
Red flags:
Experiencing leaks inside your home after heavy, wind-driven rains
Exterior paint or siding is damaged (warped, peeling, rotting).
Observing stains or other signs of mildew inside walls or ceilings
Daylight shining through your roof into your attic
When to Consider a Roof Repair in Laurel?
Your roof is a major asset to your home. It protects the beauty of your property and shelters you from the elements during storms and extreme temperatures. Roof repairs are a necessary part of maintenance for any roof, not just for asphalt roofs. There are lots of reasons why your Laurel asphalt roof may need repair: damage caused by sunlight and UV rays, warping or curling due to age, wear and tear on shingles caused by normal storm cycles, mildew growth due to water seepage, water damage in living areas caused by leaks resulting from mold and other structural problems.
Get Your Project Started Today