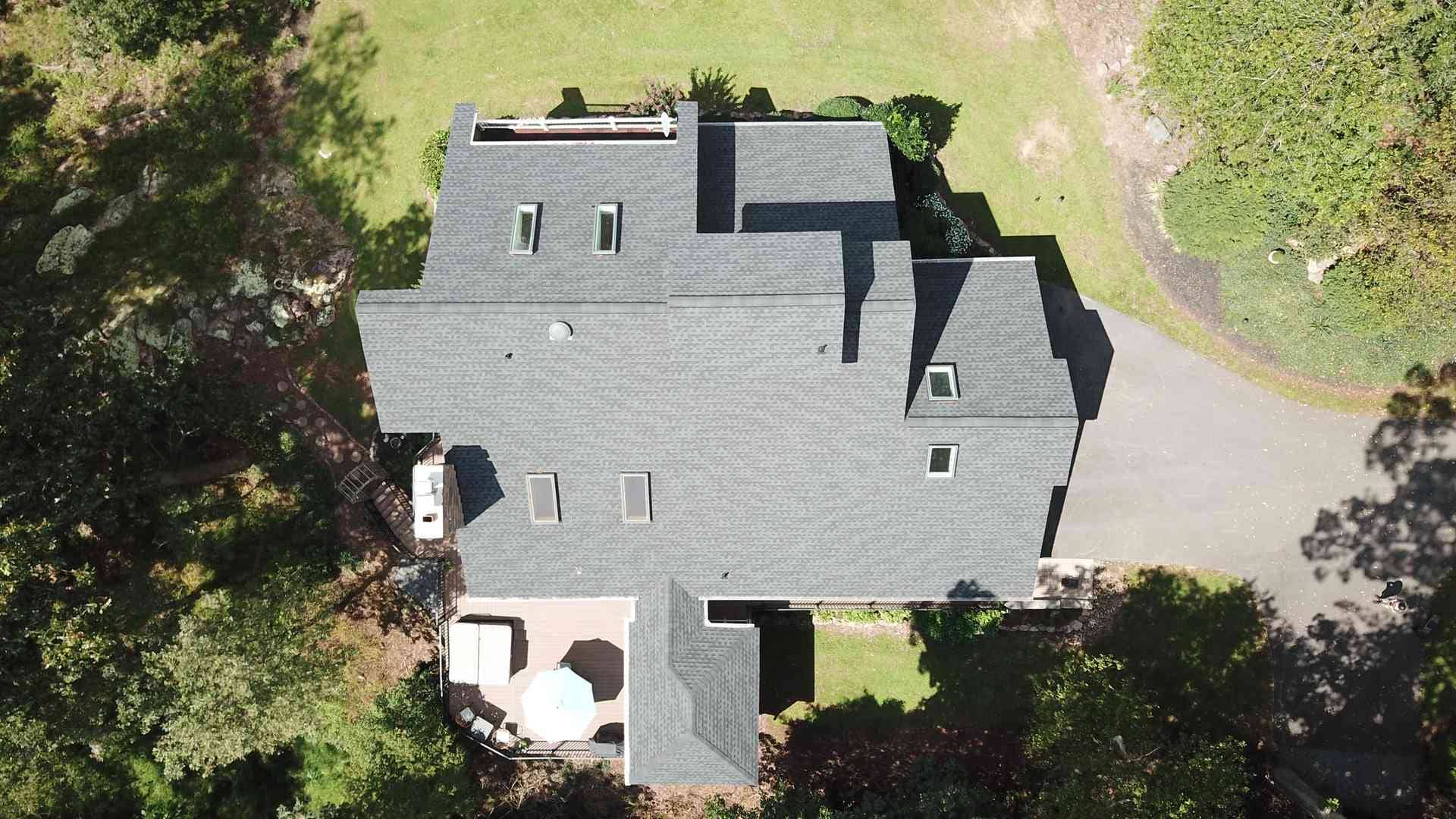 Gaithersburg Roof Replacement Specialists
Gaithersburg's Most Highly Rated Roofing Company With Over 35 Years Of Experience
American Home Contractors has been a locally owned and operated Gaithersburg roofing company serving the community since 1986. We have been specializing in Gaithersburg roof replacement and installation in Gaithersburg for over 35 years, and take pride in each and every home we complete work on. Look no further and check out what thousands of homeowners have said about us, recommending us as the number one Gaithersburg roofer!
What is a Roof Replacement?
A roof replacement is necessary when repairing the current roof is no longer applicable. In cases where the roof has suffered damage from weather, animals, or structural issues, replacement is the next step. Our standard Gaithersburg roof installation will include:
Tearing off all materials from the top of the roof down to the deck
Inspect the deck for wood rot and water damage, replacing wood when necessary
Inspect insulation and ensure proper ventilation
Install new ice and water shield in critical code required areas, synthetic underlayment, and drip edge
Install new flashing where the roof meets walls, chimneys, etc.
Caulking and sealing of vents, ridges, and flashing
Installation of NEW shingles, ridge vent, and matching ridge cap
Clear property of debris and disposal
When to Consider a Roof Replacement in Gaithersburg?
At American Home Contractors we strive to provide the best customer service possible. Allowing homeowners to navigate through the process of replacement with ease. We offer some of the industries leading materials, backed by a team of experienced professionals who can transform the most extreme of problems into an appealing solution through our Gaithersburg roof installation pros!
Freezing cold winters and scorching hot summers throughout the Maryland area can accelerate damage to your roof, resulting in cracked seals, missing or broken shingles, and frustrating water leaks. Generally, every ten to fifteen years your roof should be inspected for damage. A common asphalt roof's lifespan can last for about thirty years, however regular maintenance within the twenty-year time frame is essential for the longevity of your home. While severe damage can result in water leaks, broken shingles, or rotting wood you can take action now with Gaithersburg's roof replacement experts!
Benefits of a New Roof in Gaithersburg
Gaithersburg homeowners know the importance of maintaining their homes. One of the most important aspects of home maintenance is the upkeep of your roof. In situations where you can no longer maintain your current roof, a replacement is necessary. A new roof can provide many benefits, including improved energy efficiency, increased curb appeal, and enhanced protection from the elements. If you're in the market for a roofing company in Gaithersburg we are your answer.
We are a local Gaithersburg roofing contractor, protecting the community from the elements for over 35 years. As the preferred Gaithersburg roofing contractors we can help you select the right roof for your home and budget. We don't cut corners and always install a new roof according to the manufacturer's specifications, ensuring that your new roof will provide you with years of protection. Included below are some of the benefits a new roof can provide to your home today:
Increase Roof Efficiency

With a new roof and proper ventilation, your HVAC systems will not have to work as hard to control the temperature in your house.

Upgraded Insulation

Upgraded insulation allows homes to retain a/c and heat more effectively. In addition to preventing gradual damage from heat and moisture.

Home Aesthetics

Replacing a roof allows for full creative control over shingle style, color, and material.
Return on Investment

The National Association of the Remodeling Industry (NARI) released a remodeling impact report that found new roofs provide a huge return on your initial investment. *Source

Add Solar to Your Roof

Allows homeowners to consider solar options (ie solar panels, solar roof, solar shingles) while installing a new roof.
Choose Gaithersburg's Roof Replacement Contractor for Over 35 Years!
At American Home Contractors we're not just Gaithersburg's expert roofers, but leaders in the home remodeling industry. We'll ensure you and your home receive the best care available through our complete Gaithersburg roof replacement process. We are proud to have an experienced and highly knowledgeable team of installers and coordinators, prioritizing communication and the health of your home throughout the entire process. Contact us through our online form, or give us a call to schedule an estimate and inspection from the Gaithersburg roofing contractor pros today!
Featured Products:
IKO Cambridge Architectural Shingles
IKO Dynasty Lifetime Architectural Shingles
GAF Timberline HDZ Lifetime Architectural Shingles
Have Questions? Reach Out!