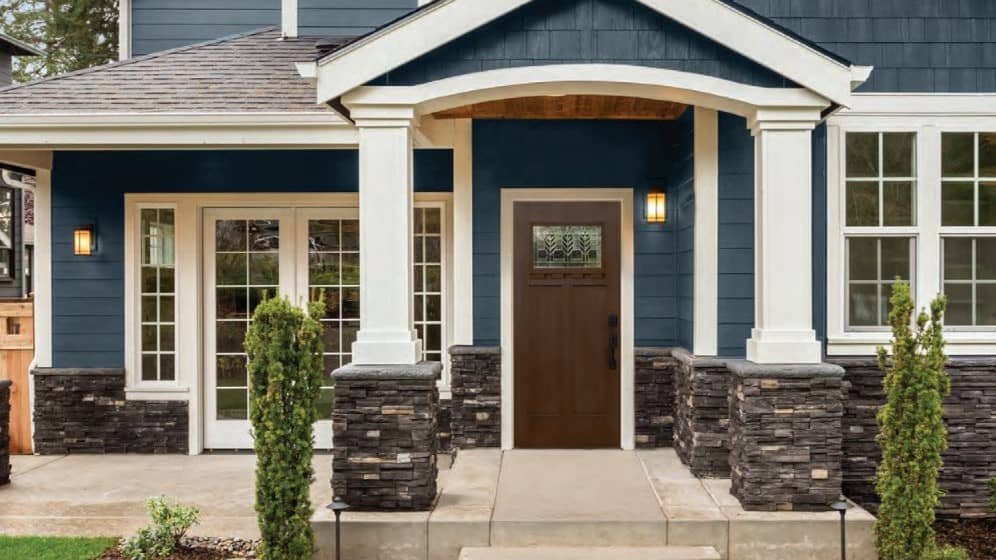 Entry Door Replacement
The Premier Entry Door Company
Get Scheduled Now!
Your Reliable Door Companies in Maryland

If you're in Maryland and need top-quality doors, American Home Contractors is the choice. Our team, with 100 years of combined know-how, installs the best doors with care. We team up with Provia, known for 45 years of door excellence. Our doors in Maryland come with a strong warranty, showing we mean business. For those in Sterling, VA, we have special entry doors in Sterling VA selections. As one of the top door companies in Maryland, we promise not just a door but lasting quality. We always aim to give homeowners the best in doors and service.
Exterior Door Options
Styles for Every Home
Reduce Drafts and Escape Air
Locally Owned and Operated
Premium Entry Doors in Maryland
American Home Contractors, recognized as one of the leading door companies in Maryland, is dedicated to offering top-tier MD doors. Each door we provide is crafted with care to meet the distinct needs and tastes of our clients. But we're more than just a door supplier, we're about making lasting connections, ensuring Maryland homes exude charm and warmth.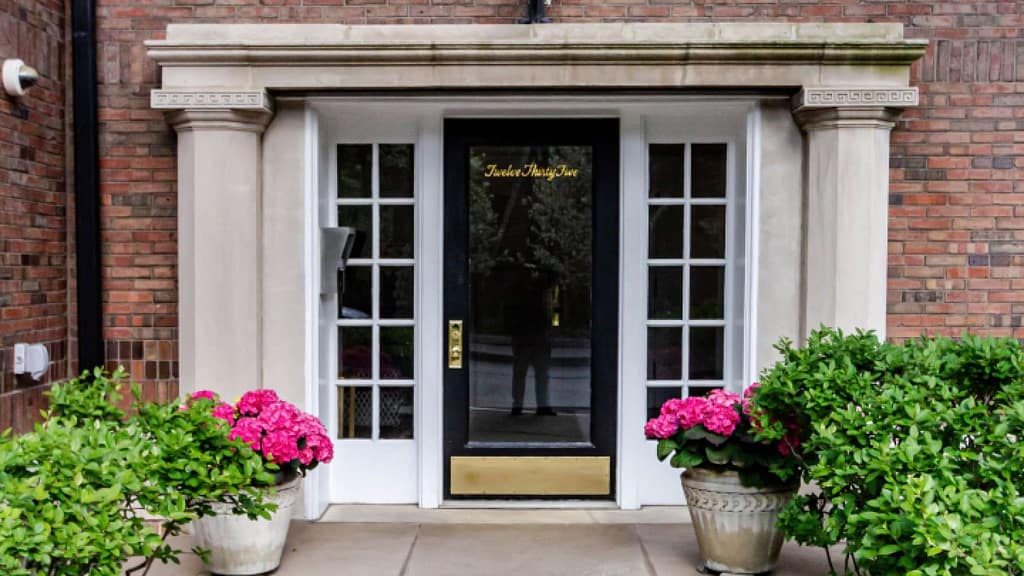 Storm Doors: Built for Maryland's diverse weather, these MD doors blend strength with a modern look, showcasing the prowess of leading door companies in Maryland.
Sliding Patio Doors: These doors provide easy, energy-efficient movements, making every step in or out smooth.
Front Doors: The face of your home, our front doors combine style with sturdiness, capturing what Maryland homeowners value.
Garage Doors: Not just for safeguarding vehicles, these doors merge safety with visual appeal, exemplifying top-tier MD door quality.
Windows Synergy Doors: Matching your home's windows, these doors enhance your home's design, underscoring the precision typical of respected door companies in Maryland.
Different Materials for Entry Doors
Choosing the right material for your entry door is important. It can impact the door's durability, appearance, and even energy efficiency. At American Home Contractors, we offer the following range of door materials to ensure that every homeowner finds the perfect match for their unique needs and aesthetic preferences.
Wood
Wooden doors are a timeless choice, exuding warmth and a welcoming aura. Their natural patterns and textures bring a unique charm to homes. Perfect for both modern and classic styles, these doors are a favorite in areas like Sterling, VA for entry doors.
Fiberglass
When it comes to a balance of style and durability, fiberglass doors are becoming a favorite among front door replacement companies. These doors stand strong against the elements and require little maintenance.
Metal
For those prioritizing security, metal doors frequently stand out as the preferred option among front door replacement companies. These doors offer more than just strength, they also come with excellent insulation, thanks to their foam core.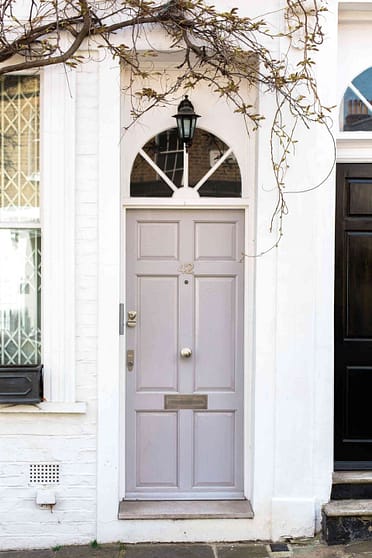 MD Doors Repair and Installation Cost
When considering door repairs or installations, several factors play into the overall cost. It's not just about buying a new door; it's about understanding the various elements that can impact your budget.. Here's a quick breakdown to guide you:
Extent of Damage: Simple fixes like tightening a hinge cost less than mending severe water damage or a full door frame replacement.
Type of Door: Costs can differ when dealing with specific doors like sliding patio doors versus regular entry doors.
Material Choices: Depending on if you choose wooden, fiberglass, or metal doors, prices will vary.
Professional Expertise: Hiring experienced professionals might seem pricier at first, but their knowledge ensures a job well done, potentially saving future expenses and stress.
Enhancing Your Entry Doors Maryland
Enhanced Security: Choose our MD doors for unrivaled protection. Every entry door Maryland homeowners receive from us boasts a solid structure complemented by multi-lock points. These features work together, ensuring your home stays secure from potential threats.
Energy Efficiency: Prioritizing more than just aesthetics, our entry doors Sterling VA and Maryland designs emphasize optimal insulation. This commitment helps keep your home's interior comfortable, and over time, can contribute to reduced energy expenses.
Boosted Home Value: Investing in the right front door can make a significant difference. Recognized as one of the top front door replacement companies, we offer door systems that not only enhance your home's aesthetic appeal but also its market value.
Why Choose Us
Considering a front door makeover in Maryland, Virginia, or specifically in Sterling, VA? Let American Home Contractors guide you. Recognized among the premier front door replacement companies, we deliver energy-efficient entry doors that seamlessly blend style and durability. The sterling reputation we've cultivated in entry doors Sterling VA circles and beyond is reflected in our glowing reviews. By partnering with industry-leading brands, we guarantee excellence. Ready for a change? Schedule a complimentary in-home consultation with us. Embark on a journey of effortless home enhancement with a touch of professionalism.
---
---
Our Door Projects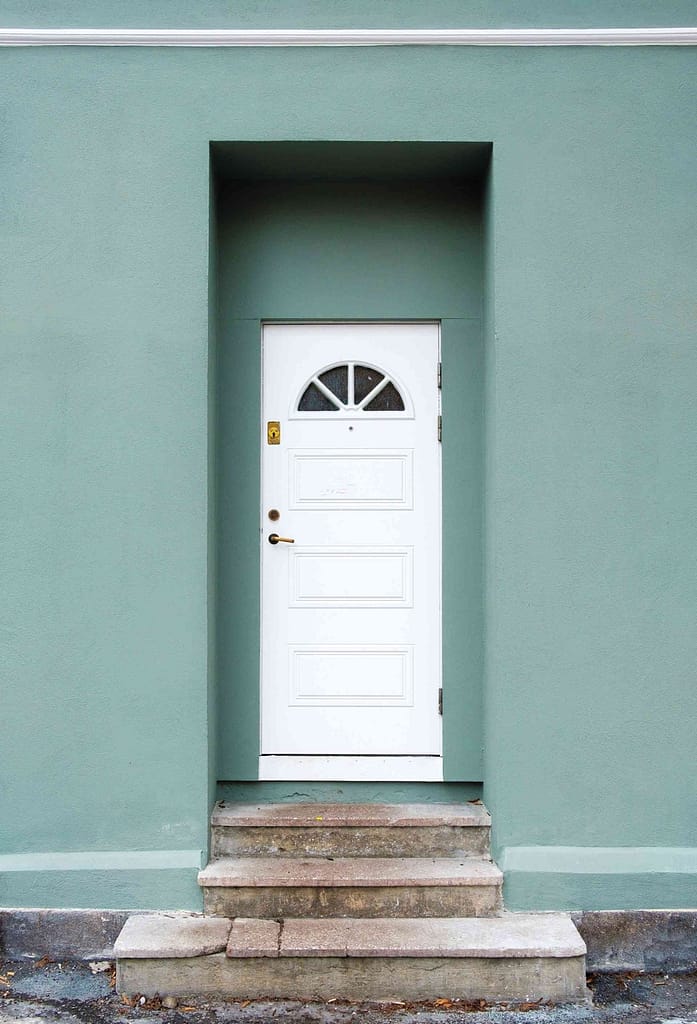 We're proud to serve the following areas:

Maryland

Virginia

Pennsylvania
---
Products We Feature





---
FAQs
Why should I replace my front door?
A new front door can enhance your home's security, improve energy efficiency, and boost curb appeal, often increasing your property's value.
How often should you replace a front door?
Typically, a well-maintained quality door can last 20-30 years. However, if you notice drafts, decay, or difficulty in operation, it might be time for a replacement.
How long does it take to replace a door?
A standard door replacement by professionals usually takes a few hours. Custom jobs or additional adjustments might require more time.
Is it expensive to replace a front door?
Costs can vary based on the type of door, material, and labor involved. However, investing in a quality door often pays off in energy savings and increased home value.
How do I maintain my new door?
Regularly clean the door's surface, check for weather stripping wear, and lubricate the hinges. Proper maintenance extends the door's lifespan and ensures smooth operation.
Get Your Door Project Started Today