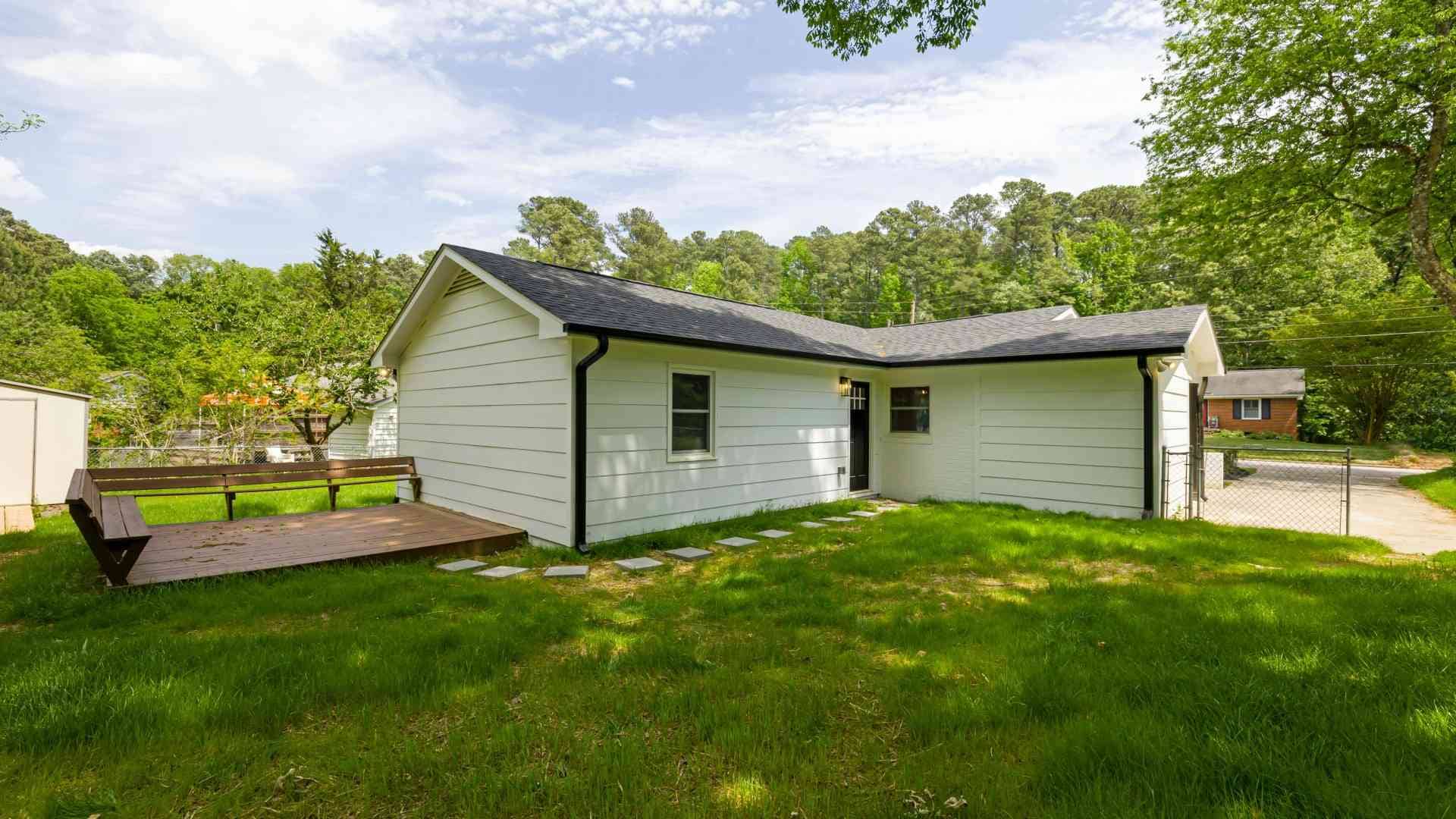 Springfield Roof Replacement Specialists
Springfield's Most Highly Rated Roofing Company With Over 35 Years Of Experience
At American Home Contractors we have been a locally owned and operated Springfield roofing company since 1986! Specializing in Springfield roof replacement & installations for over 35 years. We are proud to be one of the most-rated Springfield roofer in Virginia, don't just take our word for it, take a look at what thousands of homeowners have said about us!
What is a Roof Replacement?
When repairing the current condition of your roof is no longer possible a replacement is necessary. Weather, animal, or structural damage are the leading causes of most Springfield roof replacements. We have a team of experienced professionals for each scenario specializing in all shapes and sizes of homes, with the standard Springfield roof installation including:
Tearing off all materials from the top of the roof down to the deck
Inspect the deck for wood rot and water damage, replacing wood when necessary
Inspect insulation and ensure proper ventilation
Install new ice and water shield in critical code required areas, synthetic underlayment, and drip edge
Install new flashing where the roof meets walls, chimneys, etc.
Caulking and sealing of vents, ridges, and flashing
Installation of NEW shingles, ridge vent, and matching ridge cap
Clear property of debris and disposal
When to Consider a Roof Replacement in Springfield?
We're here to make the replacement process easy and hassle-free for you. Our team has industry-leading knowledge and utilizes top-quality materials, allowing us to offer a solution no one else could!
The cold winters and hot summers in the Springfield area can cause your roof to wear down faster than you might think. The industry standard calls for your roof to be inspected every 10-15 years. Cracks, missing shingles, or even roof rot can occur, all of which can be hard to see with the naked eye. Inevitably your roof will need to be replaced at least once in your home's lifetime. While damage can be frustrating, it must be dealt with quickly to preserve the integrity of your home. We highly recommend you take action sooner than later with Springfield's roof replacement experts and let us handle your home's needs hassle-free!
Benefits of a New Roof in Springfield
Increase Roof Efficiency

With a new roof and proper ventilation, your HVAC systems will not have to work as hard to control the temperature in your house.

Upgraded Insulation

Upgraded insulation allows homes to retain a/c and heat more effectively. In addition to preventing gradual damage from heat and moisture.

Home Aesthetics

Replacing a roof allows for full creative control over shingle style, color, and material.
Return on Investment

The National Association of the Remodeling Industry (NARI) released a remodeling impact report that found new roofs provide a huge return on your initial investment. *Source

Add Solar to Your Roof

Allows homeowners to consider solar options (ie solar panels, solar roof, solar shingles) while installing a new roof.
Choose Springfield's Roof Replacement Contractor for Over 35+ Years!
Springfield residents know that when it comes to roofing, American Home Contractors is the name to trust, serving the area proudly as the preferred Springfield roofing company. We've been providing quality roof replacements for over 35 years, and our team has the experience and expertise to get the job done right. We understand that a roof is a big investment, and we work hard to ensure that our customers are completely satisfied with the results. Whether you need a new roof because of storm damage or simply due to age we're here to help. Contact us today to schedule a free consultation, and see why we're the leading Springfield roof replacement experts.
Featured Products:
IKO Cambridge Architectural Shingles
IKO Dynasty Lifetime Architectural Shingles
GAF Timberline HDZ Lifetime Architectural Shingles
Get Your Project Started Today