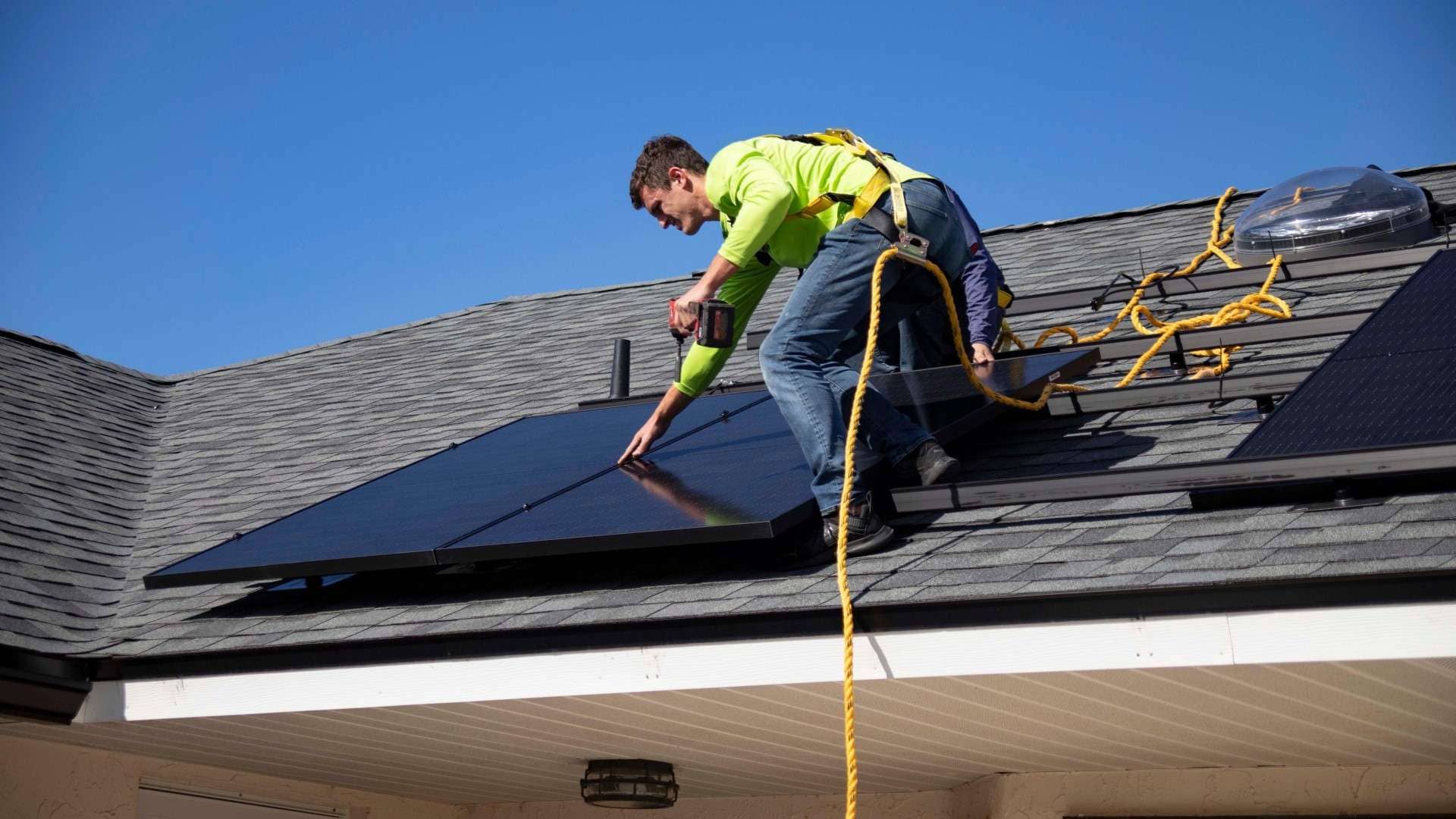 Solar Panel Company Servicing Maryland & Virginia
Certified Contractor exceding expectations since 1986.
The Best Solar Panel Contractor in Virginia & Maryland
American Home Contractors has been a beacon of trust and quality in home improvement since 1986. With a glowing trail of over 8000 five-star reviews and a century's worth of combined industry experience, our dedication to illuminating homes in Maryland and Virginia with energy-efficient solutions is unwavering. Our journey began with a simple mission: to offer unparalleled service in home renovations, today, we're proud to extend our expertise to solar panel installations.
Solar The Smart Choice for Your Home and Wallet
Embrace solar power and enjoy not just lower energy bills, but also increase the value of your home. Solar panels offer a clean, renewable energy source, reducing your carbon footprint and creating a healthier environment. With technological advancements, solar energy has become more efficient and accessible than ever – a true investment in sustainability.
Custom Solar Solutions
We specialize in tailoring solar panel systems to fit your home's unique needs. From the initial design to the final installation, our certified solar professionals ensure a seamless integration of solar power into your home's energy mix. Our services include:
Comprehensive energy assessment
Customized solar panel design
Professional installation by certified technicians
Post-installation support and maintenance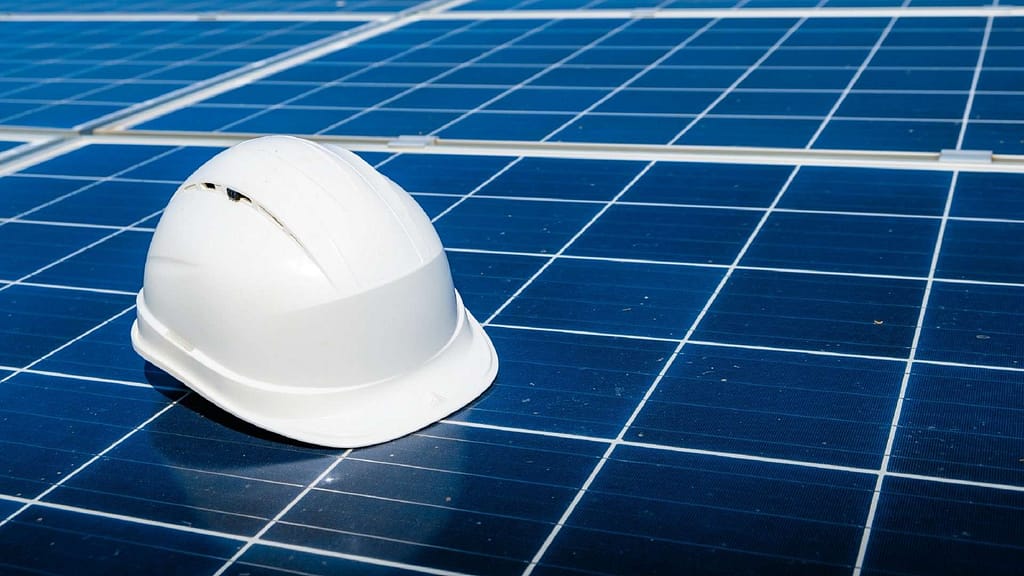 Dedicated Solar Panel Company
Choosing us, a dedicated solar panel company means choosing simplicity and satisfaction for your solar panel installation. Our process is straightforward and designed with your happiness in mind. First, we listen carefully to understand your needs and wishes. This way, we can offer a service that meets your expectations.
Being a specialized solar panel company, we have a wealth of experience and knowledge. We use this expertise to plan the installation meticulously, ensuring that everything goes smoothly without any hassles. Every step, from choosing the right solar panels to completing the installation, is handled with professionalism and care.
We aim to make the experience effortless for you. Our team manages all the details, allowing you to relax and look forward to enjoying the benefits of your new solar panels. Choose us as your solar panel company for a process that's as simple as it is satisfying.
The Industry's Longest Warranty
We're a Maxeon select partner. Maxeon panels are covered by a 40-year warranty (with registration) backed by extensive third-party testing and field data from more than 33 million panels deployed worldwide. See how Maxeon compares with traditional solar panels.
Standard Solar Panel Warranties
Maxeon Solar Panel Warranty
Product Defects

12 to 25 Years

40 years (With Site Owner Registration)*

Power

Year 1

~97.5%

Year 1

98%

Annual Decline

~0.4 to 0.7%

Annual Decline

0.25%

Year 25

~87.9 to 80.7%

Year 25

92.0%

Year 40

Not Covered

Year 40

88.3%
Service*

Removal – Old Panel

Maybe

Removal – Old Panel

Yes

Shipping – Old Panel

Maybe

Shipping – Old Panel

Yes

Shipping – New Panel

Maybe

Shipping – New Panel

Yes

Installation – New Panel

Maybe

Installation – New Panel

Yes
*Maxeon solar panels are designed to deliver 5% more energy on average from the same rated watts as compared to standard mono PERC panels. This claim is based on PVSYST simulations in typical climates, and the PAN files are third-party verified, offering a comparison to leading mono PERC panels. The panels' performance is also corroborated by spectral response measurements from the National Renewable Energy Lab (NREL).
*Maxeon extends a substantial 40-year warranty on their solar panels, although it's essential to note that this is subject to terms and conditions, and the availability may vary based on location as it's not an option in all countries (Jordan, D. et al., "Robust PV Degradation Methodology and Application." PVSC 2019).
*Additionally, the 40-year warranty necessitates registration, without which a 25-year warranty is applied. Lastly, the availability of services such as panel removal and installation may vary based on the country and the provider of the installation services.
Start Your Journey to Solar with Us YOUR TRUSTED solar panel company
Our process is designed for simplicity and satisfaction:
Consultation: We start with understanding your energy needs.
Design: Our experts design a system tailored for your home.
Installation: We schedule and complete the installation with minimal disruption.
Activation: Watch as your solar panels convert sunlight into clean energy.
Support: Our relationship doesn't end post-installation; we're here for any questions or support.
Why Choose Us
Choosing American Home Contractors means opting for a team that stands by quality and customer satisfaction. Our extensive experience, coupled with our commitment to innovation, allows us to provide superior solar solutions. We're not just contractors; we're your neighbors committed to creating a sustainable future for our community.
Expert Roofing for Seamless Solar Installation
At American Home Contractors, we are skilled roofing experts who make the installation process easy and smooth. If you need a new roof, we offer a great solution. We can replace your roof and install new solar panels at the same time. Doing both jobs together makes sure everything works well and lasts a long time. This way, your home gets a strong roof and efficient solar panels in one simple step.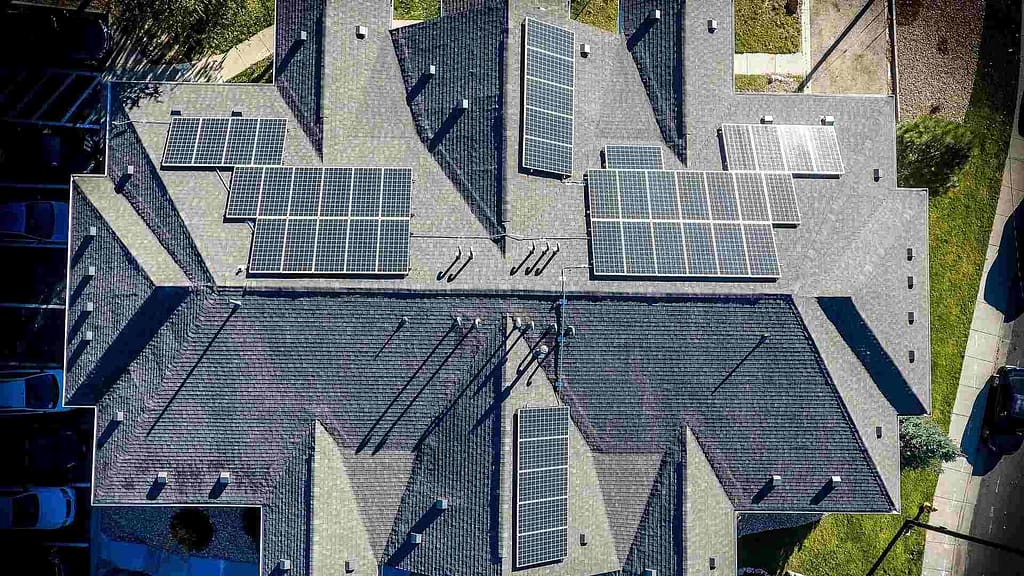 Our comprehensive service allows for a unified installation process, ensuring that each component is optimally installed for lasting performance. Choose American Home Contractors for a seamless, integrated solution that ensures your home is both energy-efficient and structurally sound.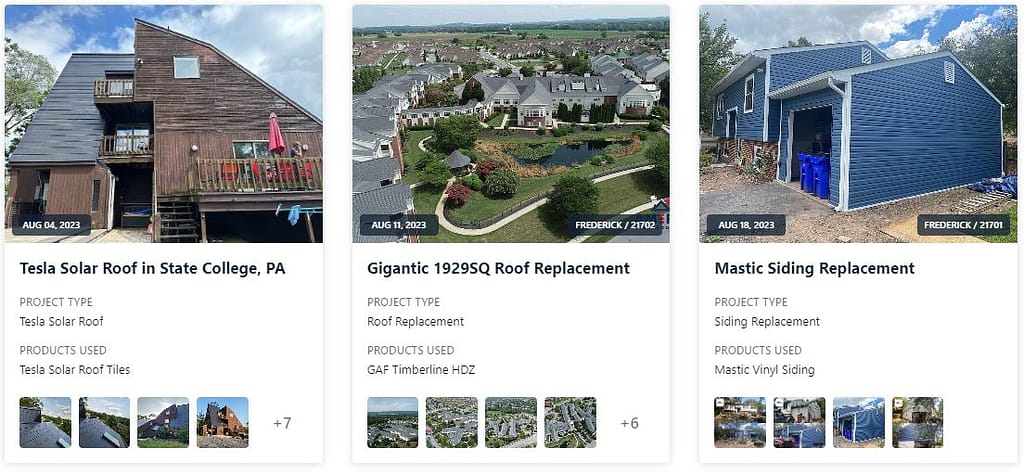 Solar Panel FAQs:
How long does the installation process take?
Most home installations are completed in 1-3 days, depending on system size and complexity.
Will I still have an electric bill after installing solar panels?
While solar can significantly reduce your bill, the amount can vary based on your energy use and system size. In some months, you might have minimal to no charge at all.
Can solar panels damage my roof?
No. Our skilled technicians ensure that the integrity of your roof is maintained throughout the installation
What happens if there's an issue with my solar panels?
We provide comprehensive warranties and dedicated support to address any concerns post-installation.
What kind of maintenance do solar panels require?
Solar panels require very little maintenance. It's generally good to keep them clean and free of debris or snow that might block the sunlight. Occasional cleaning and an annual inspection to ensure everything is functioning properly are usually enough to keep your panels operating efficiently.
Get Your Project Started Today