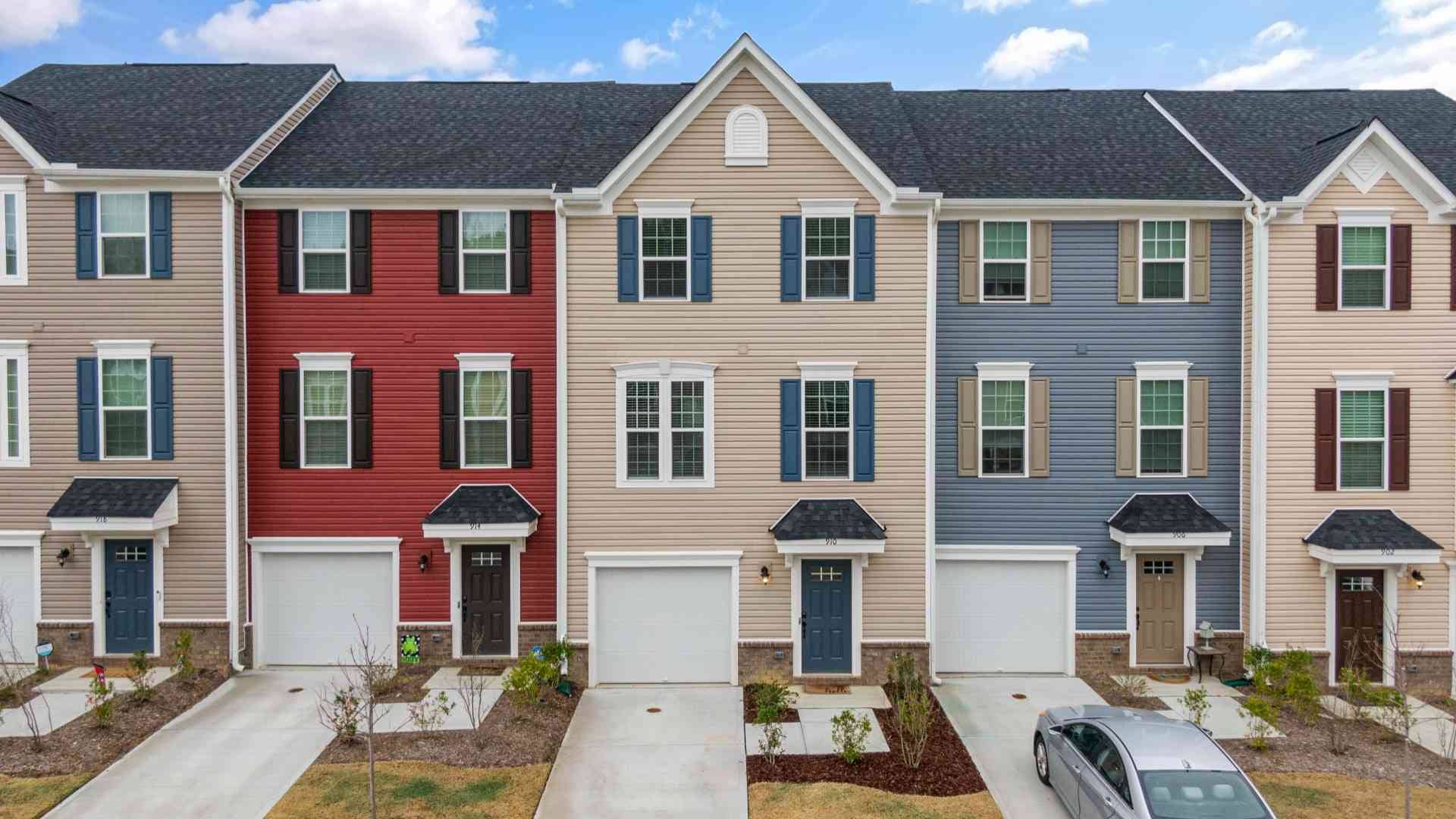 Bowie Roof Replacement Specialists
Bowie's Most Highly Rated Roofing Company With Over 35 Years Of Experience
American Home Contractors is proudly the preferred Bowie roofer of choice! We have been providing quality installations for over 35 years, and our customers can't say enough good things about us. If you need the best Bowie roofing contractor then call American Home Contractors – we'll take care of you and your home from start to finish updating you each step along the way. Ensuring a hassle-free roof installation or replacement for you and your home in Bowie Maryland. Why risk your largest investment to an unprofessional Bowie roofing company when you can work with us?
What is a Roof Replacement?
American Home Contractors is a company that you can trust. In cases where we can't repair the current condition of your roof, a replacement is necessary. If you need a roof replacement, our expert Bowie roofing contractors will work with you to find the best option for your home. We offer a wide variety of roofing options to choose from, and also offer financing options to make sure that you can get the right roof for your needs. Our standard Bowie roof installation includes:
Tearing off all materials from the top of the roof down to the deck
Inspect the deck for wood rot and water damage, replacing wood when necessary
Inspect insulation and ensure proper ventilation
Install new ice and water shield in critical code required areas, synthetic underlayment, and drip edge
Install new flashing where the roof meets walls, chimneys, etc.
Caulking and sealing of vents, ridges, and flashing
Installation of NEW shingles, ridge vent, and matching ridge cap
Clear property of debris and disposal
When to Consider a Roof Replacement in Bowie?
Weather in the Maryland area can result in harsh winters and scalding hot summers which will inevitably accelerate damage to your roof. These drastic changes in temperature can result in cracked seals, missing or broken shingles, and dreaded water leaks. Generally, every ten to fifteen years your roof should be inspected for damage. A standard asphalt roof's lifespan can reach upwards of thirty years, however regular maintenance and inspection at the twenty-year mark are essential for the longevity of your home. While severe damage can result in wood rot and deteriorating shingles, we make it easy for you to take action through our Bowie roof replacement experts!
Benefits of a New Roof in Bowie
Increase Roof Efficiency

With a new roof and proper ventilation, your HVAC systems will not have to work as hard to control the temperature in your house.

Upgraded Insulation

Upgraded insulation allows homes to retain a/c and heat more effectively. In addition to preventing gradual damage from heat and moisture.

Home Aesthetics

Replacing a roof allows for full creative control over shingle style, color, and material.
Return on Investment

The National Association of the Remodeling Industry (NARI) released a remodeling impact report that found new roofs provide a huge return on your initial investment. *Source

Add Solar to Your Roof

Allows homeowners to consider solar options (ie solar panels, solar roof, solar shingles) while installing a new roof.
Choose Bowie's Roof Replacement Contractor for Over 35 Years!
Bowie residents know that when it comes to roofing, American Home Contractors is the name to trust, serving the area for 35 years as the preferred Bowie roofing company. We understand that a roof is a big investment, and we work hard to ensure that our homeowners are completely satisfied with the results. Whether you need a new roof because of storm damage or simply due to age, we can help. Contact us today to schedule a free consultation, and see why we're the leading Bowie roof replacement experts.
Featured Products:
IKO Cambridge Architectural Shingles
IKO Dynasty Lifetime Architectural Shingles
GAF Timberline HDZ Lifetime Architectural Shingles
Have Questions? Reach Out!