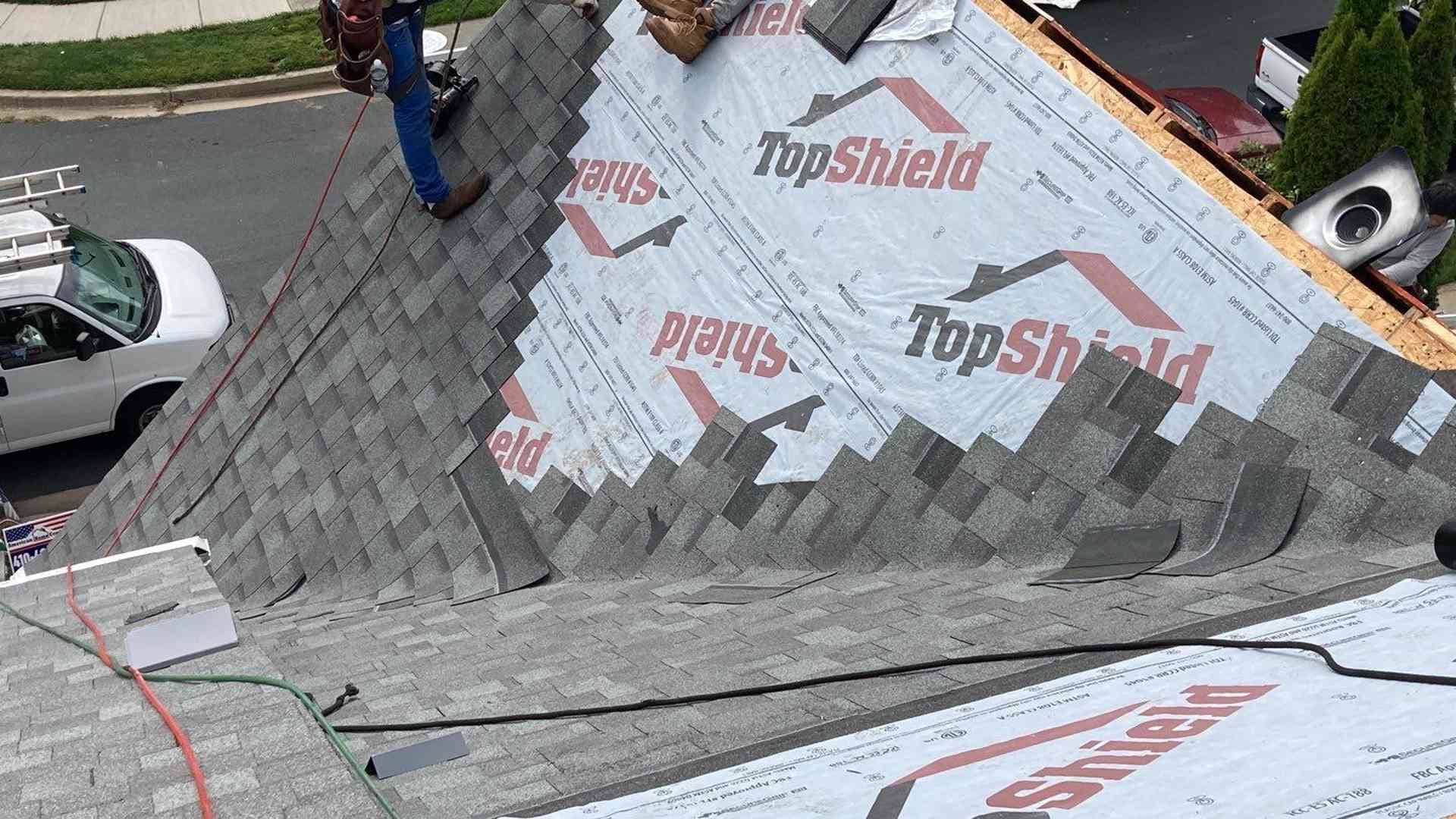 Roof Replacement Specialists
Roofing experts with 37 years of experience.
Roofing Contractors In Maryland
For decades, American Home Contractors has epitomized excellence in the roofing realm. Based in Maryland, we've consistently been the top choice among roofing companies in Maryland and Virginia. Our commitment to detail and excellence, coupled with efficiency, has led us to perform top-notch roof replacements for both existing and new structures. Proudly serving as a roofing company Maryland trusts since 1986, our vast experience is reflected in our glowing customer feedback.
Roofing Companies in Virginia
When exploring the vast array of roofing companies in Virginia, many homeowners focus on trust and quality. Clearly, as a leading roofing company that Maryland values, our dedication reaches across borders. By partnering with some of the best roofing contractors that Maryland applauds, we've strengthened our standing in the Maryland roofing community. Moreover, for those looking within Maryland or Virginia's roofing companies, our unwavering commitment and proven success tell the story. Choose us and discover the real distinction in quality and care.
Virginia Roofing Replacement Cost
When thinking about roofing replacement, many Virginia homeowners often worry about the price tag. However, although starting costs might vary based on material preferences and project size, working with trusted Virginia roofing companies promises transparent fees. It's crucial to collaborate with experts familiar with the region's specific weather demands. Renowned for its reliability, our Maryland roofing company offers competitive rates without skimping on quality. Ultimately, by choosing top-tier Maryland roofing companies, you're ensuring great value for your money.
The Best Roofing Products On The Market
In an industry that continually evolves, we pride ourselves on offering only top-tier roofing materials that blend durability with aesthetic appeal. Our curated selection ensures that homeowners receive the best value for their investment, enjoying roofs that not only stand strong against the elements but also elevate the look of their homes.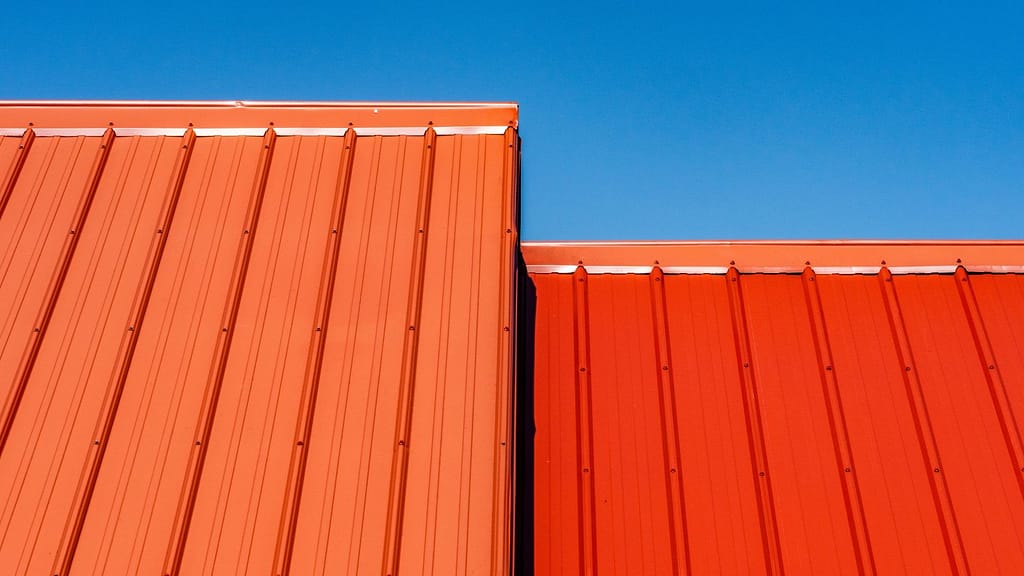 Metal Roofs: Renowned for their durability and sleek appearance, metal roofs are a popular choice among modern homeowners. It also provides excellent energy efficiency, reflecting sunlight and helping reduce cooling costs.
Asphalt Shingles: Asphalt shingles are versatile and cater to various architectural styles. Their adaptability, combined with their cost-effectiveness, makes them a favorite for many homeowners. Moreover, they come in an array of colors and designs to suit any home's aesthetic.
GAF Timberline HDZ Lifetime Architectural Shingles: Renowned for its resilience, this option offers homeowners the perfect balance of timeless beauty and cutting-edge roofing protection technology.
IKO Cambridge Architectural Shingles: Merging modern design with superior performance, these shingles deliver a refined touch to roofs and ensure lasting durability.
IKO Dynasty Lifetime Architectural Shingles: Crafted to endure, these shingles not only enhance your home's look but also guarantee consistent protection from the weather.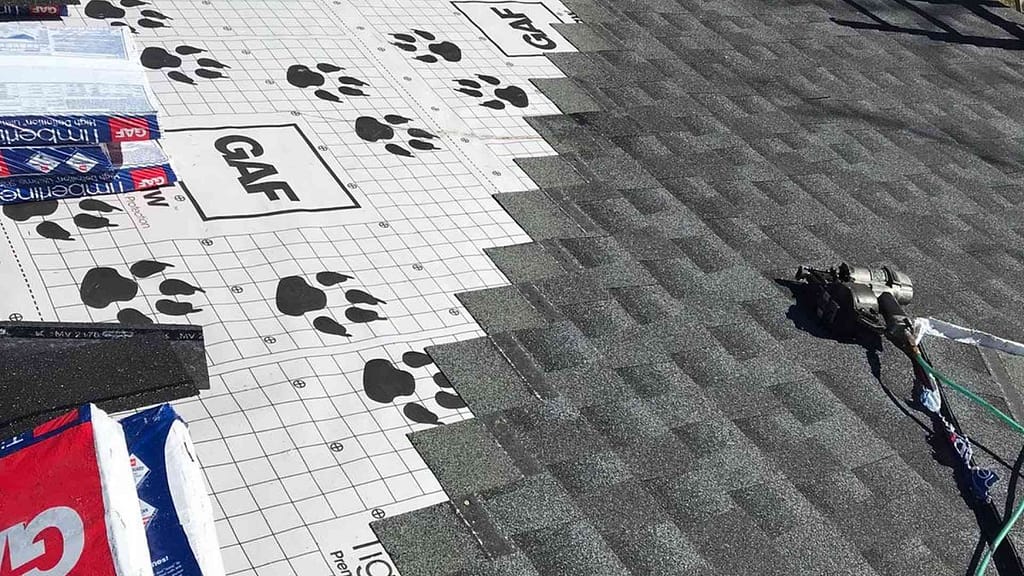 Advantages of Quality Roofing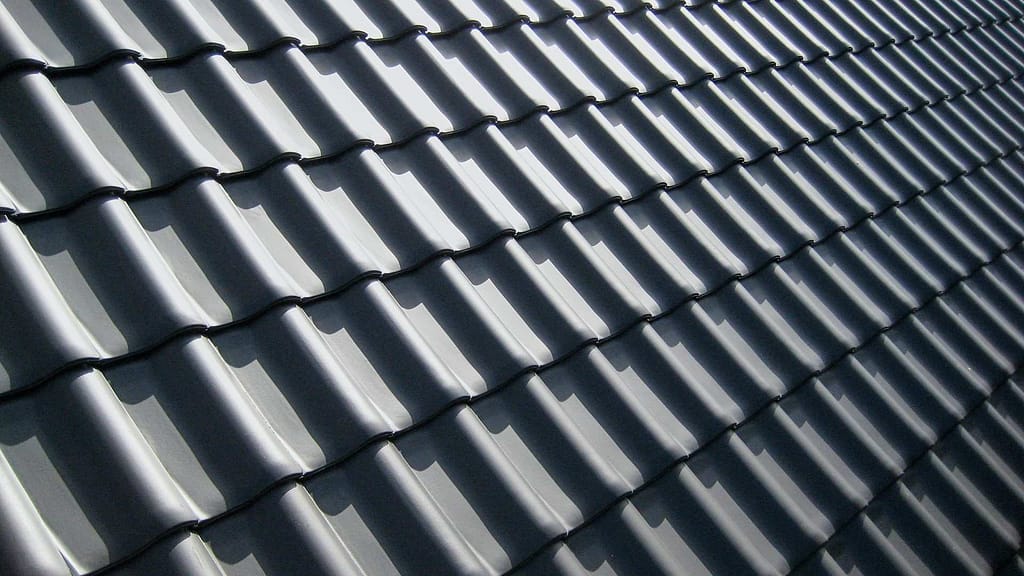 Committing to high-quality roofing does more than just enhance your home's visual charm; it also boosts its practical worth. Some benefits of premium roofing are:
Enhanced Durability: Using first-rate materials, our roofs in Maryland and Virginia consistently stand strong against challenging weather.
Energy Savings: With precision roofing, homes maintain a consistent indoor temperature, helping reduce energy bills and maximizing comfort.
Aesthetic Appeal: Beyond mere utility, our roofing solutions elevate your home's aesthetic, merging style with functionality.
Increased Property Value: Our emphasis on quality directly contributes to enhancing your home's market appeal.
Safety Assurance: Prioritizing your safety, our roofing solutions are designed to offer maximum protection against potential hazards.
When Do You Need Roof Replacement or Roof Repair
Determining whether to pursue roof repair or consider a complete replacement in Maryland can be challenging. Usually, significant concerns like persistent leaks or sagging hint at the need for a full replacement. On the other hand, minor damages, potentially from a recent weather event, often require just repairs.
For clarity, turn to reputable roofing contractors in Maryland. Given our region's unique weather patterns, seeking advice from experienced roofing companies in Virginia becomes crucial. Always prioritize expert opinions from a trusted roofing company in Maryland to keep your home secure and well-maintained.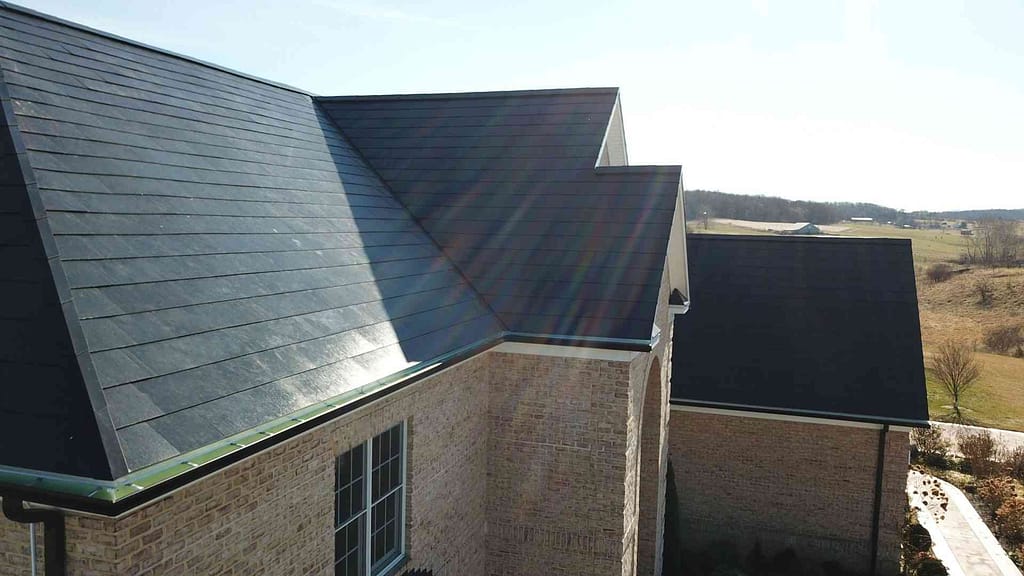 Why American Home Contractors
Our notable reputation isn't solely rooted in premium products, it's also built on years of unwavering trust and dedicated service. In the crowded field of roofing companies in Maryland and Virginia, we seamlessly merge expertise with cutting-edge technology. This approach results in roofs that are not only durable but also visually captivating.
When you choose us for roof replacements, you're opting for enhanced energy efficiency, a boost in curb appeal, and an open door to innovative solar solutions. You can expect prompt, accurate installations, frequently finished within a day with our GAF Master Elite-certified team. We don't just meet industry benchmarks, we establish them, consistently upholding unparalleled roofing Maryland standards. Our product lineup proudly features leading options such as IKO Cambridge and GAF Timberline HDZ shingles.
If you've ever wondered about the top roofing contractors Maryland has to offer, look no further. Our glowing reviews are a testament to our commitment, placing us among the elite roofing companies in Virginia and its surroundings.
---
---
Proudly Doing Roof Replacement in:
---
Featured products:



FAQs
Can I install a new roof over an old one?
Although it might be tempting, a majority of roofing contractors in Maryland often suggest not skipping regular checks, ensuring that potential hidden problems don't slip through undetected.
How can I ensure my roof is energy-efficient?
Opt for materials known for energy efficiency. Consulting a roofing company in Maryland will guide you to the best choices tailored to roofing Maryland homes.
How can I protect my roof from storm damage?
Engage roofing companies in Maryland for resilient materials and ensure proper installation. Regular inspections, especially post-storm, are also key.
Is a metal roof a good choice for areas prone to snow?
Yes, metal roofs, recommended by many roofing companies in Virginia and Maryland, efficiently shed snow and are durable.
How often should I inspect my roof?
Among the top roofing companies in Maryland, it's commonly advised to carry out two crucial inspections yearly. First, right after the winter, and then again after the summer wraps up.
---
Have Questions? Reach Out!
Get Your Roofing Project Started Today