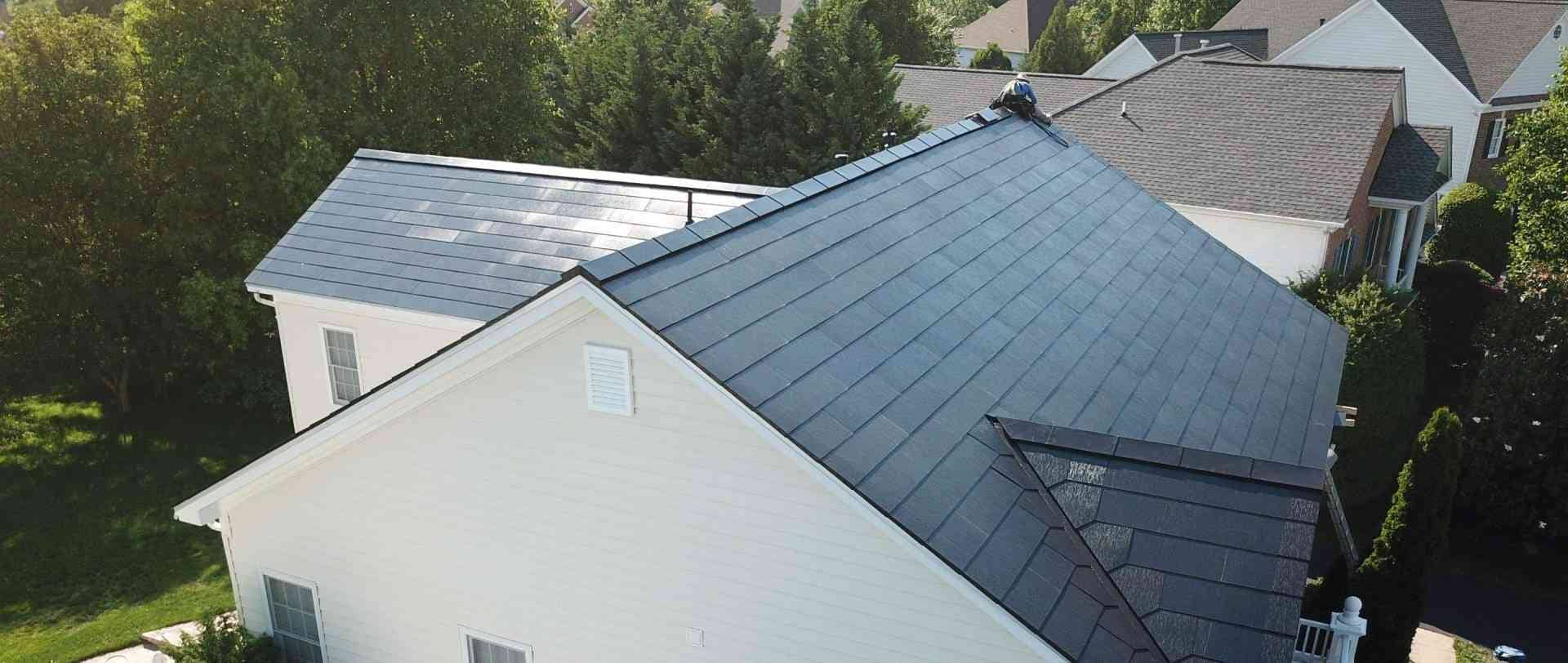 The Solar Company
#1 Solar Contractor with thousands of satisfied customers
Get Scheduled Now!
Products We Feature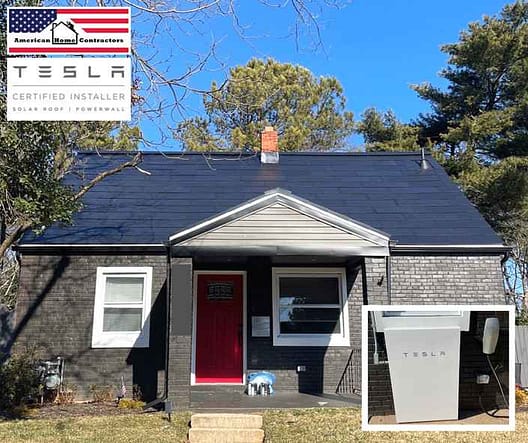 Save money, energy, and peace of mind with solar
Are you considering solar installation for your home? If so, you'll want to work with a qualified and experienced solar company. American Home Contractors is one of the most respected solar contractors in the area, with thousands of 5-star ratings from happy customers. We're dedicated to providing the highest quality solar services and products available, and we're proud to be the premier solar contractor and installer of choice. Rest assured that American Home Contractors is the best solar company in Virginia, Maryland, & Pennsylvania.
With many installations comes experience
From solar panels to solar roofs, American Home Contractors has installed hundreds of solar projects across the mid-Atlantic. We've installed solar in Maryland, Virginia, & Pennsylvania. From steep roofs to flat roofs, we have the experience to make your next solar project shine. Our customer reviews show that we are the truly the most experienced solar company in Virginia, Maryland, & Pennsylvania. See some of our solar installations: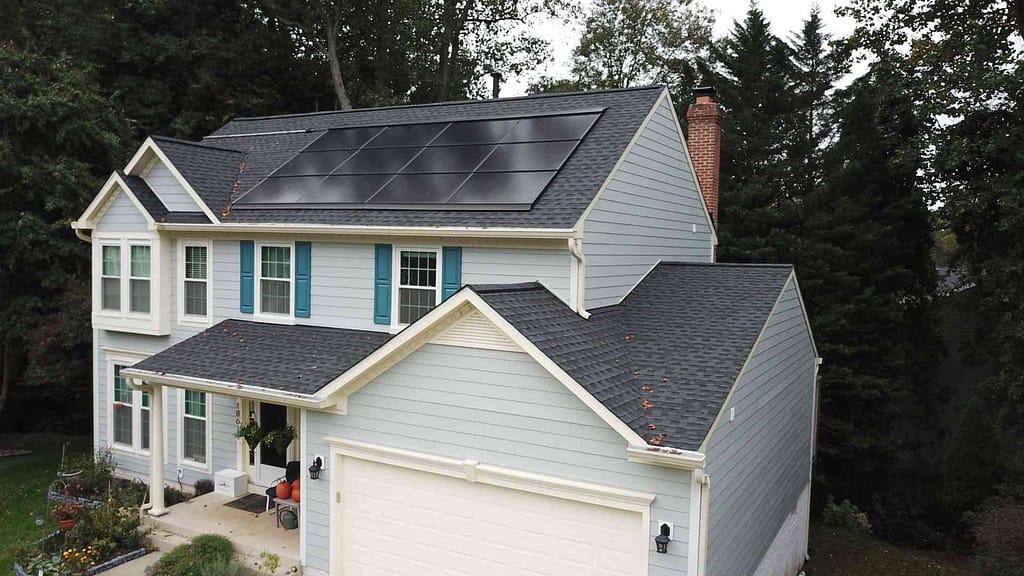 ---
Proudly Doing Solar Installations in:

Maryland

Washington, D.C.

Delaware

Virginia

West Virginia

Pennsylvania
---
As your solar company here are the services we offer:
Solar panel installation
We can help you choose and install the perfect solar panel system for your home, based on your needs and budget. We offer both grid-tied and off-grid solar installations, ensuring you'll be able to get the best solution for your specific situation.
Solar panel repair and maintenance
If you already have solar panels installed on your home, we can help with any necessary repairs or inspections. Our experienced technicians are available every day of the year in case anything goes wrong with your system.
Solar roof installation
We help customers install the solar roof of their dreams on their homes. Our Tesla Certified Installers have successfully installed dozens of Tesla Solar Roofs and we have the experience and knowledge to help you make sure this great investment exceeds your expectations.
We'll help you with every part of the process
We understand having a solar installation is a big decision, that's why we're here every step of the way for the whole process.
As the solar company of choice, we provide the following assistance to you:
Solar power education
We believe that informed customers make the best decisions, so we offer solar power education to our clients. We can teach you everything you need to know about solar energy, from how it works to the financial benefits of going solar.
Financing
Let us help you find the best financing options for your solar panels. We have relationships with the leading financing companies in the industry, so we can connect you with competitive rates and terms.
There's no reason to wait – contact American Home Contractors today to learn more about solar installation for your home!
Save money, energy, and peace of mind with the great benefits of using solar energy
Benefits of going solar
Increase your home's value with little to no upfront cost
Installing solar panels or a solar roof will increase the value of your home. Your property value will increase because you'll be able to sell or refinance your house with a higher appraisal or sale price and you won't have any additional upfront costs – it's cash-in-hand from day one!
Pay less for electricity generated by the sun
Solar energy is becoming more and more affordable, as the cost of solar technology continues to drop. You'll be able to generate your own electricity from the sun and reduce your monthly energy costs.
Enjoy clean, renewable energy generated without harming the environment
When you switch to solar, you can help reduce your negative impact on the environment. In addition, Solar power emits no greenhouse gases or other harmful chemicals into the air, so you can keep enjoying clean energy generation for years to come.
Get tax breaks and other incentives from local, state, and federal governments
Many local, state, and federal governments offer tax breaks and other incentives for people who switch to solar power. You could be eligible for thousands of dollars in rebates and tax credits, so it's definitely worth checking into. Our team is excited to talk to you about the specific details of these tax credits and how they apply to your specific location and the date that your system goes into service.
What are you waiting for? Are you considering solar installation for your home? If so, contact us today to get started! Get in touch with the highest-rated solar company in Virginia, Maryland, & Pennsylvania.
---
For any questions or to schedule your free in-home estimate, please call your local American Home Contractors office.