With the holidays just around the corner, one of the most exciting things to do during Christmas is decorating your home with Christmas trees and winter décor. If there is one Christmas décor staple, then these are the holiday lights. Adding Christmas lights can make your home "glow". If you've got a hefty collection of lights.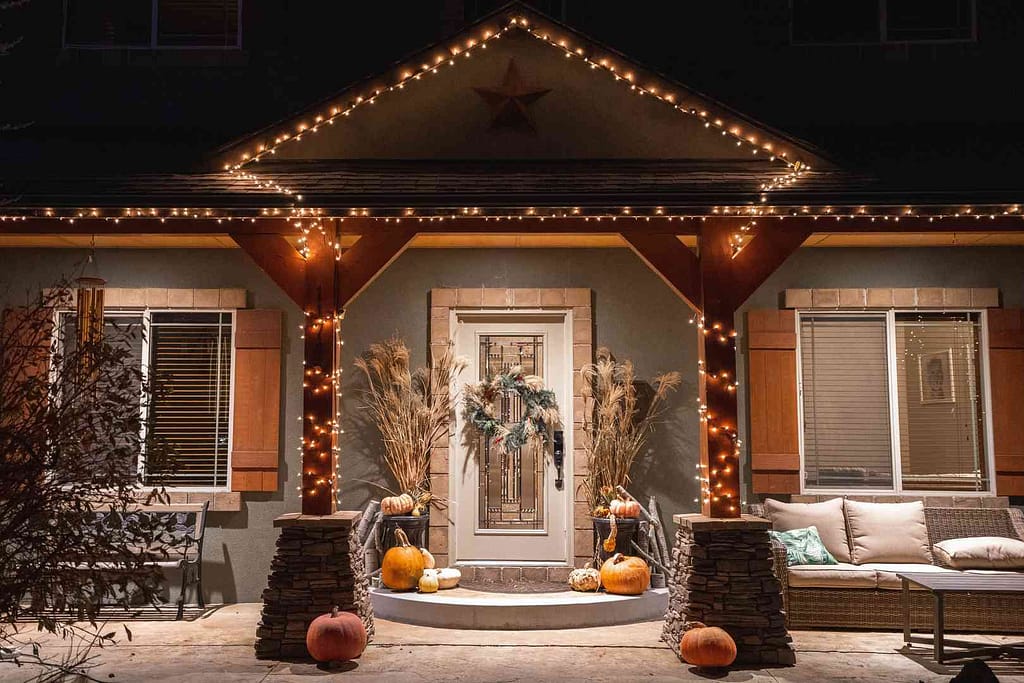 However, the fun of adding holiday lights will surely be spoiled if it damages your roofing system.
Tips on how to dress your roof for the holidays without damaging its shingles:
Do not hang your Christmas lights on your shingles
Do not hang or nail lights into your shingles or make any holes so you can have the lights pass through them. The moment you bore a hole on your roofing system, you are inviting moisture and water to penetrate your home which can result in a serious roofing problem. If you want your roof to light up for the season, purchase light clips made specifically for attaching lights to your roof. There are several kinds made for shingles and gutter.
Wrap your wires properly
Make sure that your Christmas lights wires are not tangled or twisted before climbing up the roof. Aside from avoiding possible electric shock, preparing everything ahead also means you will spend less time on the roof. Exposed wires can also get stuck on the roof's crevices which may result in electrical sparks or fire. If you want to decorate your roof with inflatables, tie them down on your roof clips. Or better yet, weigh them down using a wooden frame that is not heavy enough to be placed on your roof. If you notice issues with your own electrics after doing your Christmas lights, do not try and rectify it yourself, you may need to call in a professional to see what the issue is.
Do not put heavy decorations on your roof
Avoid putting heavy objects like statues, figurines, and other large cutouts on your roof as it could damage your shingles. If you can't resist displaying your most-prized and large Christmas decorations, then have them displayed on your lawn or your garden.
Get help
When it comes to setting up your seasonal decoration on your roof, it is always better to have someone to help you. Have someone provide support to the ladder for you as you climb, hand the decorations to you when you are already on the top, and most of all, help you should there be an emergency. If you have someone to help you, the task will be easier and have lesser chances of getting your property damaged.
Remove the decorations properly
After the holiday season, when the festive air has already worn out, it is just right to start removing your Christmas decorations and keep them in another place. Do not rip your decorations or pull them drastically as it will not only damage your seasonal items but could also harm your roofing system.
Christmas is a time to enjoy and celebrate and not to deal with roofing. So don't overdo it and make sure to add lights the right way.
---
Did you accidently damage your roof this Holiday Season? Contact us for an estimate today.