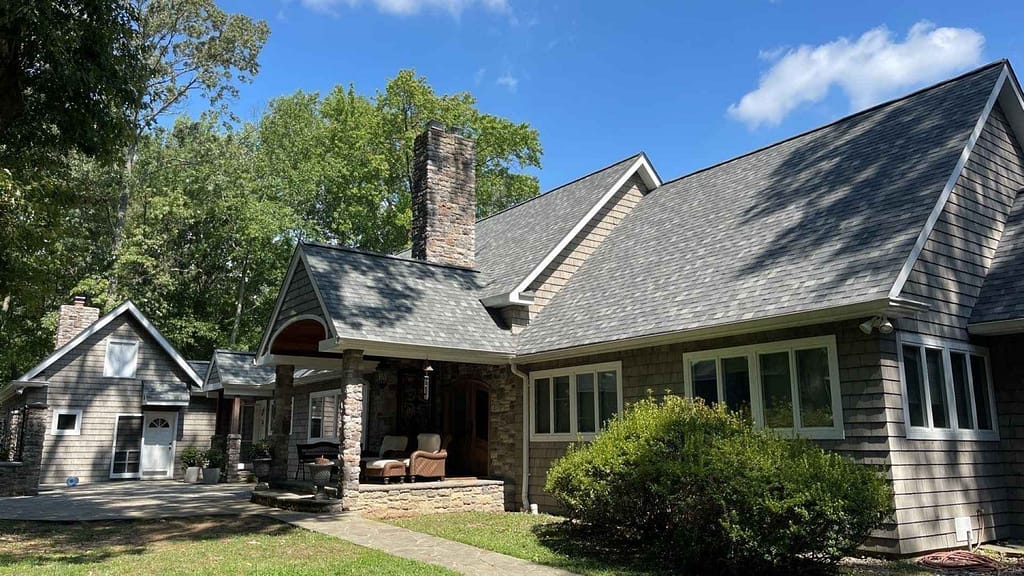 Replacing a roof doesn't have to be a stressful process. Pricing will vary by region, but online tools like a Roof Cost Calculator will provide the closest estimate possible. At American Home Contractors, we focus on providing the customer full transparency throughout the roof replacement process.
Cost Estimates
According to Instant Roofer, the average cost of an asphalt roof replacement in the Maryland averages around $8,900 and $8,200 in Virginia.
Find your accurate estimate with our Roof Cost Calculator. Pricing estimates traditionally include the full replacement process: old roof tear-off, disposal, new materials, and labor.
Pricing Breakdown
There are multiple facets that will determine the cost of any roof replacement, the first and foremost being the size and steepness of the roof. Other factors include the complexity of the roof, layers of roofing material that are removed, the amount of detail work required (metal flashing), the roofing material that is being installed, and ventilation requirements.
Our team at American Home Contractors is ready to assist you every step of the way to a new roof. Homeowners can instantly book a consultation today!