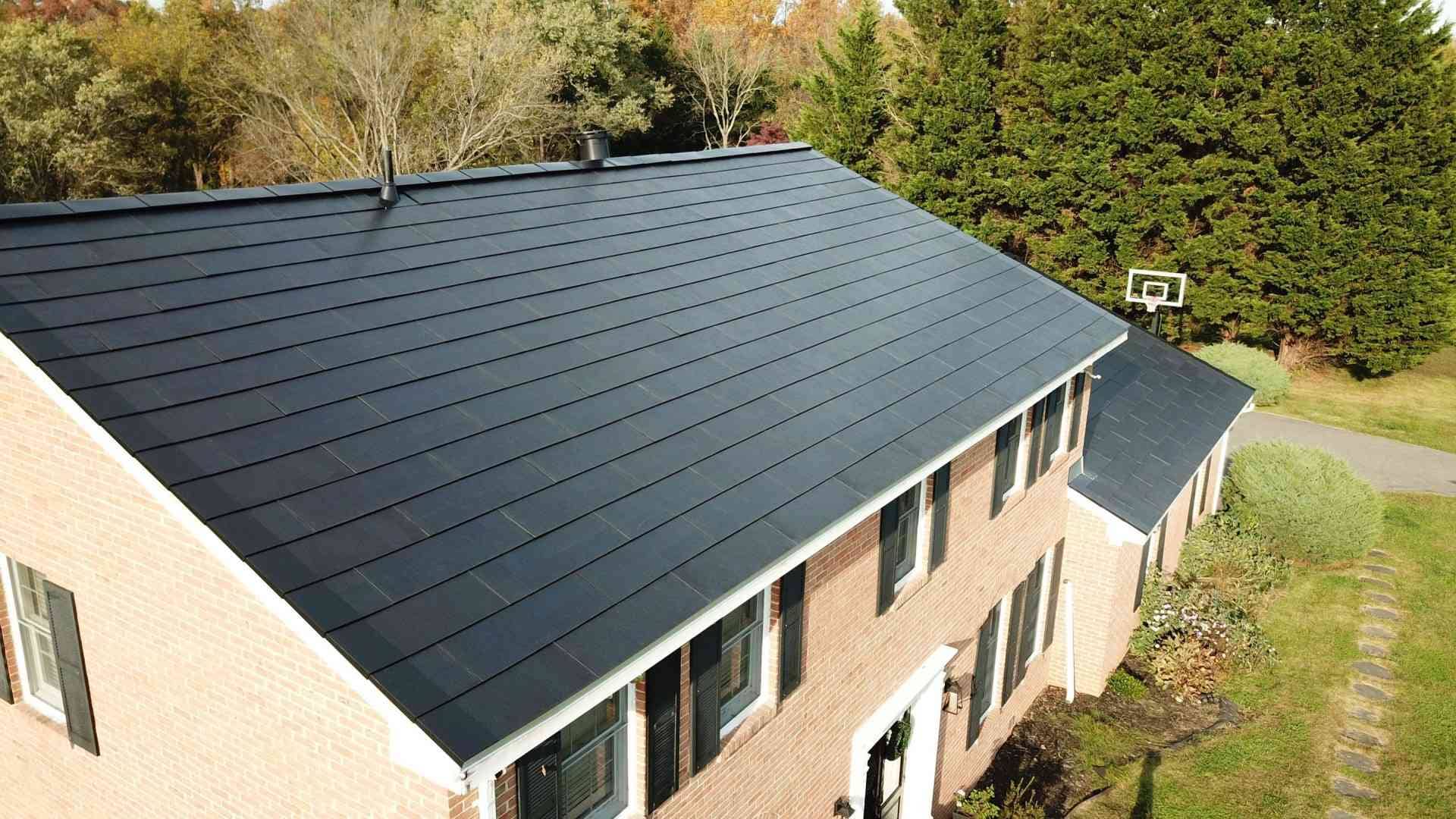 Most Experienced Maryland Solar Roof Company
Maryland's Premier Solar Roof Contractor
Get Scheduled Now!
American Home Contractors is your number one Maryland solar roof contractor with the most installations. We are one of the highest-rated if not the highest-rated Maryland solar roofer. Our expertise in the solar roof field and our team of highly trained solar roof professionals make us the leading solar roof contractor in Maryland. We provide all of our clients with a seamless and stress-free experience, no matter the size of their solar roof project or budget. In addition, we are one of the very first roofing companies to install the Tesla Solar Roof as well as the GAF Energy Timberline solar roof with nailable solar shingles.
What are my solar roof options in Maryland?
The current solar roofs we install are Tesla's Solar Roof and GAF's Solar Roof. Each is unique and offers many benefits.
Aesthetically appealing
Tempered glass tiles up to 3X stronger than normal tiles.
Uniformity. Some tiles will generate electricity and others will not.
Fire resistance. Similar to a metal roof these shingles will not easily burn.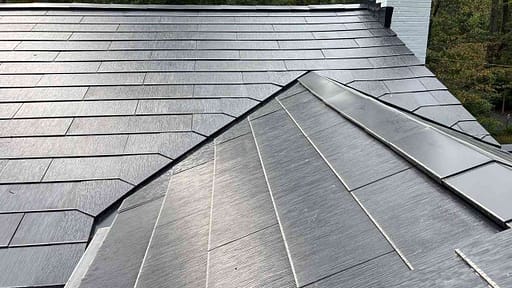 Cost
Ease of installation
Speed of installation
Low profile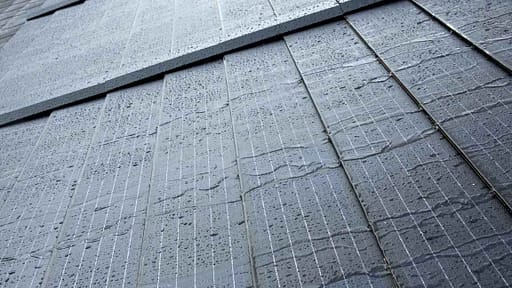 We lead the way in Solar Roof Installations in Maryland
American Home Contractors is the best Tesla solar roofer and GAF solar roofer in Maryland. Our team of experienced installers and experts provides exceptional service, making us the top choice for homeowners when installing their new Solar Roofs. We are dedicated to creating beautiful, reliable, and sustainable solar roofs that are designed to last for many years to come.
See some of our recent Solar Roof Installations in Maryland:
Experienced
Our experienced Maryland solar roofer team knows all the ins and outs of solar cell installation as well as planning and permitting. We install Tesla's Solar Roof—a seamless glass solar panel that blends with your home's exterior. This makes it almost invisible.
Superior Materials
Solar roof or PV roof systems are a great way to generate clean energy. They are an attractive and durable addition to any home, as well as powerful and long-lasting. Solar Roofs can be customized for any home! An effective solar roof install must account for many variables, including structural integrity, wiring, and electrical connections, and the unique needs of each home. American Home Contractors has a team backed by years of knowledge in solar roofs. We have mastered the processes that are critical to successful installation and operation, so you can rest assured your plans will be carried out with precision by someone who knows exactly what they're doing.
Review Our Work
We look like a lot of other solar roof contractors when we're out working on a Maryland solar roof install, but you'll notice the difference in the outcome and enjoyment of the process. Our communicative and responsive service keeps our customers informed every step of the way. If you have a question through the process, we want to hear it and we will be happy to answer it.
American Home Contractors is proud to be a Tesla Certified Solar Roof Installer servicing Maryland. We are an award-winning solar roof installer group that has completed many highly complex installations. When working with American Home Contractors, you can trust we will provide an exceptional level of service and quality craftsmanship in everything we do. We look forward to serving your upcoming solar roofing project!
Relationship-Centric
Our friendly solar contractor team can walk you through the process of transforming your roof from start to finish, what impact it will have on your bills and energy usage, and any other questions you may have along the way. We're happy to share the numbers if you want to crunch them yourself—the results will speak for themselves!
American Home Contractors is a Maryland solar roofing company that is focused on building strong relationships with the homeowners we serve. We're proud to say that we consistently rank as one of the highest-ranked solar roofing companies in the area. Our team members are friendly and approachable, making us a trustworthy partner for your residential or commercial solar power project. Choose American Home Contractors for your next Maryland solar roof install.
---
Proudly Installing Solar Roofs in:
Howard County
Anne Arundel County
Frederick County
Montgomery County
Harford County
Baltimore
Bowie
Columbia
Ellicott City
Gaithersburg
Laurel
Rockville
Silver Spring
Upper Marlboro
Washington
---
For any questions or to schedule your free estimate, please call your local American Home Contractors office.