It doesn't matter what season it is when it pertains to poor weather. Inclement weather occurs all year in many areas of the country, and you don't always have much warning. It's the professionals at American Home Contractors who want to make sure you know how to prepare your roof for any weather event.
We use high-quality IKO roofing that's designed to withstand many situations that might cause an older roof more damage. If you're interested in learning more about this type of roof for your home, call now for more information. Whether you're interested in a new roof or not, you should know how to prepare your home for sudden inclement weather.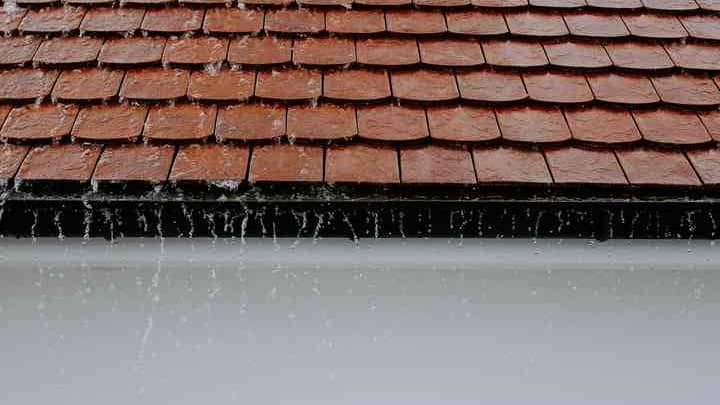 Prepare In Advance
You don't always have much warning bad weather is on the way. This means your roof should be in good shape before it happens. The best way to prepare your home is to get outside regularly and remove broken or dead tree limbs from near or over your home. Clean your gutters, check for any leaks or problem areas on the roof and check for missing shingles. While it might not seem that a missing shingle could do much damage, it can cause your home to develop water damage that causes even bigger concerns if it's left untreated.
Water damage can come in an array of destructive forms, whether that be from storms or backed-up sewers. You may need to enlist the help of sewage cleanup services to tend to the damaged areas of your home and begin the restoration process to remove any traces of evidence that the water damage ever existed.
Fix Any Problems
Do you notice any shingles missing? Do you notice that the granules from the shingles seem to be falling off the roof in record numbers? If your roof is not close to its maximum age, you want to check for problems. An old roof is one you know needs to be replaced, but a fairly new roof with excessive granule loss can mean something is going on.
Your roof might be damaged, it might be broken, and it might even need replacement even if it's not that old. If you suspect you have a problem, either fix it yourself or call a professional for help. The extent of the problem will determine what kind of help you will need. If it's a small problem that only needs minor repairs to protect your home until the storm has passed, then industrial shrink wrap could be an important piece of equipment to use to ensure that your structure is protected from external weather conditions. But if you know that you need a new roof, get it replaced before the next big storm hits.
Check After the Storm
Preparing for storm damage is sometimes frustrating because there's only so much you can do. However, you mustn't forget to check for damage after the storm in addition to preparing for it before. You must go outside and get on the roof to check for hail damage. Do you see any indentations on the outer edging? Do you see any missing shingles? Are there holes or obvious damage?
If so, you'll want to get an insurance adjuster to your home immediately. You want the roof repaired long before it develops a major leak that causes water damage. Before long, the water damage has the potential to spread throughout your home, and could affect every room in your house, and maybe to the point where the damage is irreversible.
Once you detect any signs of a leak or water damage, then you should contact a professional company in your area, to start the clean-up and restoration process for you. This could help to limit the overall damage that could occur in your home.

Checking for storm damage after the storm is a lot like preparing for inclement weather. Being a homeowner means growing accustomed to checking your roof for damage. However, knowing to look for missing or broken shingles, dents, dings, or too many granules falling off at once puts you one step ahead of the game. You have a chance to stop the damage before it occurs, and that's a powerful tool to have at your disposal.
---
Ready to talk about your preparing your roof before the storm? Contact us for an estimate today.