While we were all at home during quarantine, it was easy to look around our homes and see everything that needed to be tweaked or repaired. So what SHOULD you DIY when it comes to the exterior of your home, and when should you call the pros?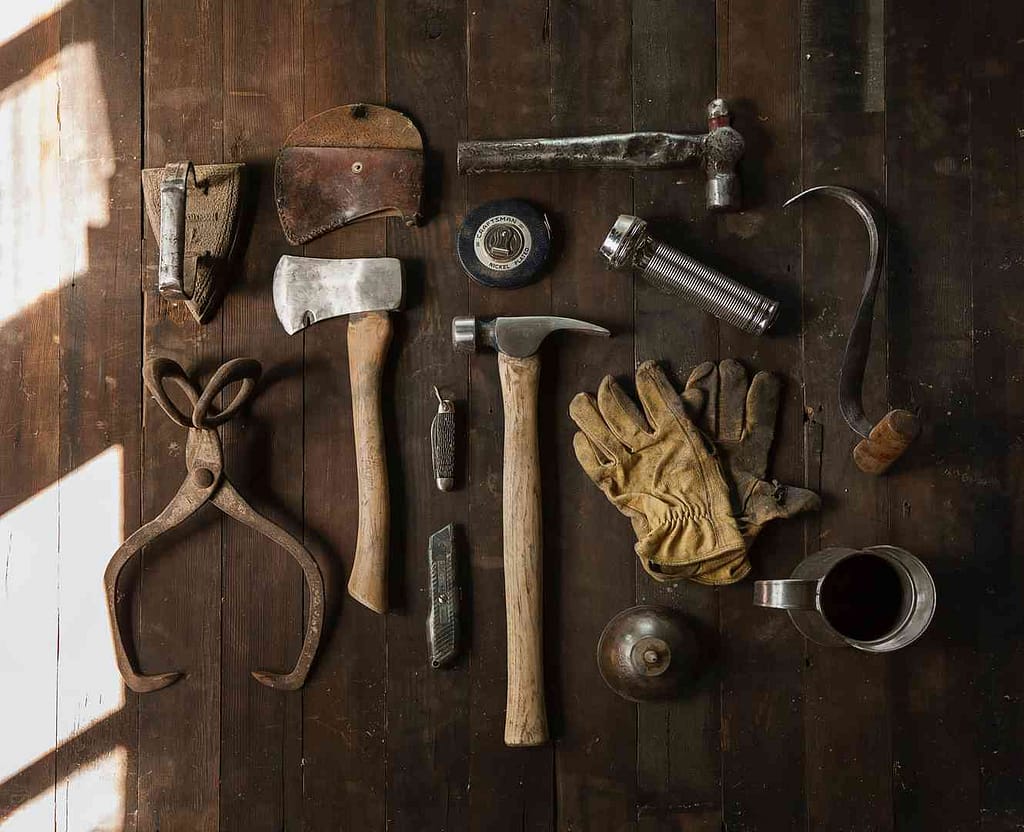 Gutters
Proper gutter maintenance can prolong the life of your gutter system, and prevent costly damage to your home's foundation and landscaping. But gutter cleaning, gutter repairs, and gutter maintenance can be dangerous. Working from a ladder or from the roof can be tricky. So when should you DIY, and when should you hire a professional?
When to DIY:
Gutter Cleaning

If your home has few trees, and you see less debris collecting, you may need to clean your gutters less frequently and prefer to do this service yourself.
You may also want to DIY your gutter cleaning if you are comfortable working from a ladder, and your home is a rancher or rambler. These one story homes are a bit easier to access from a smaller less cumbersome ladder.

Gutter Maintenance

Clearing the drainage for your downspouts is a job the whole family can do. Clearing the leaves, grass clippings, and debris from the bottom of your downspout is an easy way to ensure proper drainage away from your home's foundation.
Most homeowners don't look up to their gutters to see if there are any dents, leaks, or any visible issues. Make it a point to check your gutters about once a month to make sure there are no small issues that could turn into major trouble down the line.

Gutter Repairs

Tacking back in a nail that has come loose is a great way to make sure your gutters are nice and tight against your siding and fascia board. If you feel comfortable climbing a ladder, this might be something you may want to do yourself.
Tightening a bolt on your downspout is very much the same as above, and this is a great way to ensure your gutters are maintained and ready for rain.
When NOT to DIY:
Gutter Cleaning

If your home is 2 stories or above, it can be quite dangerous to clean your gutters. Hiring the professionals to clean your gutters can save you time and money (those longer ladders are expensive!).
Calling a pro is best when your home has a lot of trees over your roof, or near your home. This can mean more debris and leaves end up in your gutters. That debris can be quite hard to manage cleaning out with multiple trips up and down a ladder.
Larger homes with more gutter length can also be quite hard for you, as a homeowner to access. Contacting a gutter cleaning specialist can save you both time and money when it comes to cleaning your gutters on a larger home.

Gutter Maintenance

Caulking and sealing of gutters may seem easy, but it can get quite difficult. If you are not sure what caulk to use, or where to seal your gutters, it is best to leave this in the hands of a contractor who specializes in gutter maintenance.
Tightening the gutters to the facia board (the board behind your gutters) can be difficult. Making sure that you are using the right tools and materials makes this a job that's best left to the pros.

Gutter Repairs

Broken gutters require a bit more work. In order to make sure you put the gutters up with the correct slope, and proper waterflow contacting a gutter professional is always a good idea.
Speaking of sloped gutters, if you think your gutters are sloped incorrectly, call the gutter repair pros to take care of this issue. Making sure the slope is proper for your home is very important in keeping your gutters working properly.
Missing gutters can be considered a replacement, and replacing gutters should always be handled by a licensed and insured contractor.

Gutter Replacement

Always use a professional when you are looking to replace your gutters. Not only are you hiring a company who has experience with replacing gutters, but you are also covered under a warranty if anything were to happen to the gutters later on. This leaves you with beautiful gutters that function correctly, and the peace of mind that comes with a good warranty.
Roofing
Making sure your roof is in good shape, is a great way to protect your biggest investment – your home! Roofing maintenance, repairs, and replacements can be challenging. Yet when something happens, we want to go up and fix it ourselves right away. So when is it a good time to DIY your roof, and when is it time to call in the professionals?
When to DIY:
Roofing Maintenance

Keeping debris off the roof is a great way for you to keep your roof in top shape. Making sure balls, frisbees, or other toys that can be thrown in the air are off your roof can prevent some wear and tear to the shingles.
Tree maintenance is roof maintenance. Make sure any trees that overlap the roof are trimmed back and no branches settle on your roof. These branches brushing on your roof can become costly repairs if not handled properly.
Watching for signs of any possible issues is the best way to head off a major repair. Keep watch for any water stains on your ceiling, or shingles in your yard, these can be a sign of some trouble.

Roofing Repairs

Temporary repairs may be something you want to do yourself. If you have some experience with roofs and are comfortable walking on one, you may want to temporarily seal some flashing or tack down nails. If you are experiencing ANY issues with your roof, it is always best to have a roofing contractor come to investigate whether or not there is an underlying cause.
Tarping is a task a lot of homeowners choose to DIY. If a weather event does occur and you need to tarp your own roof, make sure you are contacting your homeowners insurance first. Most will give you guidance on what the next step should be and how to handle any storm damage.
When NOT to DIY:
Roofing Maintenance

Caulking and sealing of vents and flashings seem straightforward and easy. However, hiring a pro is best. Making sure these materials are the correct ones for a roof, and the skill to know where to seal is something best left to the roofing professionals.
If you suspect you are having a flashing issue, call a roofing contractor to inspect your flashing. Flashings around your walls, chimney, and pipes can come loose, and it can be difficult to see where the gaps are unless you are a trained roofer.
You should have your roof fully inspected at least once a year by a licensed roofing contractor. Your roofing pro should be able to provide you with a detailed report that will keep you informed of how your roof is performing and any issues to watch for in the future.

Roofing Repairs

If you are missing shingles on your roof, you may think that is an easy repair. However, letting a roofing contractor perform this repair is important. This licensed and trained roofing pro will be able to inspect the roof damage to determine if you have an insurance claim, or if there are material defects causing the shingles to blow off.
The ridge vent (at the very peak of your roof) can also sustain damage. When missing a major player in the structure of your roofing system like this, it is best to call a professional to handle the replacement.
Oftentimes when storm damage occurs, it is in our nature to want to fix it immediately. Hiring a storm damage expert to work with your insurance company on your claim is the best way to make sure your roof is repaired correctly and without spending too much money.

Roofing Replacement

If you are looking to replace your roof, it is always best to hire a roofing professional. Hiring the right licensed and insured contractor allows you to get a beautiful new roof, with the added benefits of great warranties. Depending on the level of relationship your contractor has with manufacturers, you could be looking at a LIFETIME warranty on your roof!
If you are ever in doubt about when to hire a professional, and when to DIY, it is always best to err on the side of caution and hire a professional. If you are a handy person who is comfortable working from ladders or walking on a roof, you may have some items that will be fun weekend DIY projects for you.
American Home Contractors has locally owned and operated offices around Maryland, Virginia, DC, and Pennsylvania. Our skilled technicians and consultants are here to provide you with the best-customized solutions to your exterior contracting needs. Give our local office a call for your appointment today!
---
Ready to talk about your home project? Contact us for an estimate today.