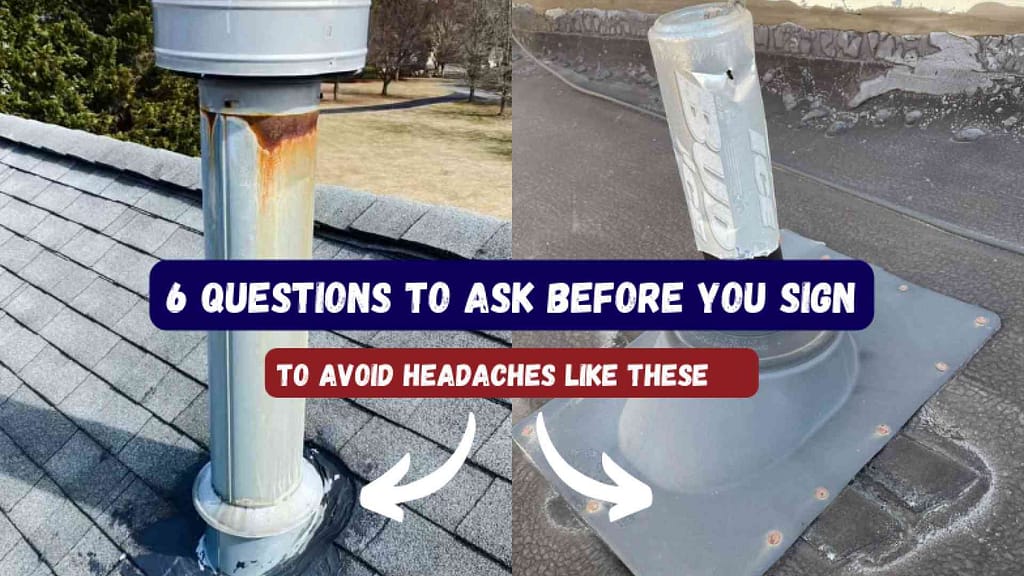 Finding a contractor that suits you and your home's needs can be a daunting task. With your home being one of the most significant investments in your life you would never want a stranger performing a poor job. Ultimately affecting the integrity of your home, and creating an easily avoidable headache.
Do it yourself painting is one thing, but when it comes to roof repairs, siding installation, gutter installation, or other home remodeling projects of serious size, doing it yourself can ultimately lead to injuries and an imperfect job.
That's where professionals like American Home Contractors step in. We've seen it all and have been helping homeowners gain peace of mind for over 35+ years. Below are our 6 biggest questions you should ask any contractor who is about to perform work on your home. Always remember to ask before you sign!
1. Are you a licensed contractor?
Licensing is one of the most important factors when choosing a contractor. Most states and local counties require contractors to constantly update their licensing. By requiring a license it shows that the performing contractor has the proper credibility, knowledge, and skills required to practice their profession.
It is a huge red flag if a contractor refuses or can't provide their licensing. A great way to check this is through state and local websites where you can check if a contractor's license number is valid. Such as the Maryland Department of Labor's Website.
2. Do you have the right insurance?
The risk of injury is prevalent across any remodeling job in home improvement, but especially roofing. Ensuring that your contractor has the correct and necessary insurance to complete their work will protect you in the unfortunate scenario should they have an accident on the job.
Making sure the contractor has their general liability insurance and worker's comp insurance is essential. The general liability protects your property in case it's damaged while performing the job. While worker's comp insurance protects you against being held liable for any medical expenses if an injury occurs on the site.
This should be a must for all contractors as most states require contractors to have general liability as it protects them from claims against their work. Additionally, most home service platforms like Angies or Home Advisor require contractors who list their services with them to upload relevant insurance to be listed.
3. Do you hire subcontractors?
Subcontractors are necessary for larger home remodeling companies to keep up with demand. Common in the roofing industry, subcontractors are hired to aid in performing the right services. Just like you asked the contractor if they have insurance you should check to see if their subcontractors also hold the right insurance and licenses to perform their work.
Subcontractors are a great resource but if they are uninsured or not licensed any damage they cause can be at the homeowner's expense. Checking that everyone is insured is a great way to sort the professionals from the not-so-professionals.
4. May I take a look at your references?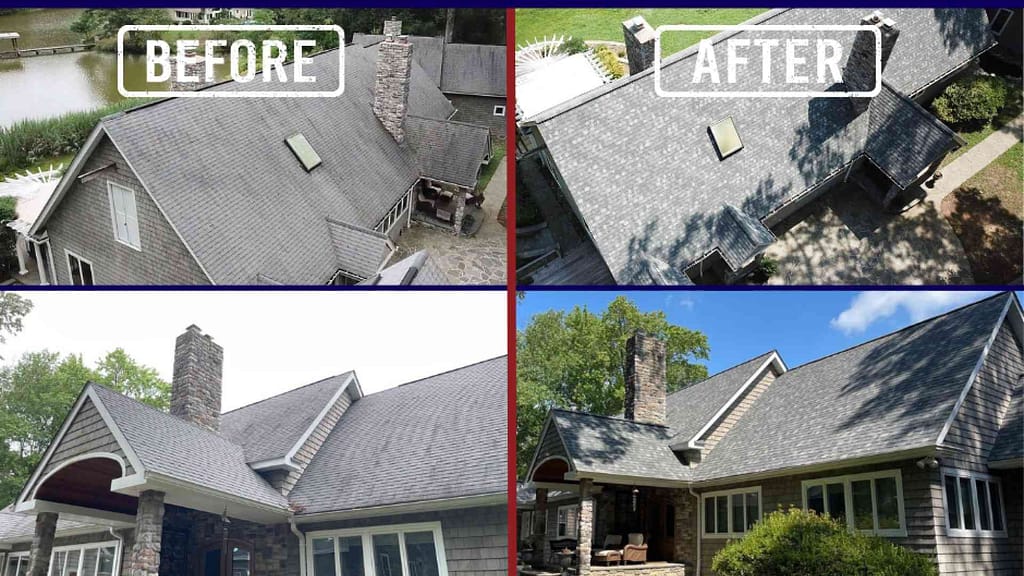 One of our most suggested ways of weeding out contractors who perform shady work is by asking to see their references. References are a great way to instill confidence in the quality of work that will be performed, in addition to how the company works with the homeowner.
This can include:
Reviews from online sources such as Angie's, Home Advisor, Google Reviews, Facebook, and Yelp.
Past client testimonials including

Time took to complete the job.
Were there any mistakes? How were those mistakes addressed?
Were there any unforeseen changes to the initial proposal?
Were they satisfied with the work?
Do they recommend the contractor to others?

Project showcases through photos or videos.
A BBB rating of "A+"
5. What is the schedule or estimated project timeline?
The schedule should include more than just a start and end date. A good project coordinator will provide an overview of the project including different deadlines and planned milestones. Communicating with your contractor about a detailed schedule will ensure a clear understanding of how well the project is progressing.
6. How should I pay you?
Payment should be received only after contractual agreements are signed between contractor and homeowner. In most cases a contractor will ask for a deposit to be made, then the full amount to be paid once the job is completed.
If a contractor asks you to pay upfront in cash, run! Asking for a partial payment in the form of a deposit is completely normal, however, asking for the full amount before the job has even started is cause for concern.
Payment should be transparent between contractor and homeowner. This includes how financing works, what warranties are included, how much your insurance is willing to provide, and any potential extra costs like additional wood should all be outlined before any work is completed. Transparency is the key to a successful project and a happy homeowner.
With a toolbox of questions to ask your contractor before starting any projects, you should now be ready to start looking for the right team to get your job done. By asking the right questions you avoid being taken advantage of, and remove the risk of having an unqualified contractor perform poor work on your home.